Bloomfield, CT Pest Control
Bloomfield is a small town located in Hartford County and offers its residents friendly neighborhoods, warm communities, and many outdoor activities. Despite the many benefits that make our area a great place to own a home or business building, pests remain a major problem. When you partner with American Pest Solutions, you don't have to worry about pests spreading dangerous diseases or damaging the structural integrity of your Bloomfield property. We have been helping property owners in the Hartford County area for over 100 years, which means we have the experience needed to control and prevent pest problems. For pest control services you can trust, reach out to American Pest Solutions today.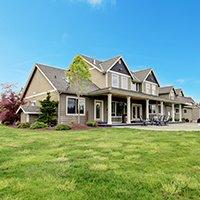 Home Pest Control In Bloomfield, CT
When you prevent pests from accessing your Bloomfield home, you're keeping your family protected from the dangerous illnesses that pests can carry. In addition, you're avoiding the risks that pests will damage the structure of your property and destroy your personal belongings. The most effective way to control pest problems is with comprehensive home pest control services from American Pest Solutions. We understand that every Bloomfield home is unique, which is why we provide customizable services to fit the needs of your home and budget. Our PestGuard home pest control programs were designed with your residential property in mind. We don't just eliminate current pest infestations, we dig deeper to find the source of your pest problems. If a pest-free home is what you're after, American Pest Solutions is right for you. We have what it takes to keep your Bloomfield home protected from pests of all shapes and sizes.
Commercial Pest Control In Bloomfield, CT
Your Bloomfield commercial business isn't complete without a commercial pest control plan. Keeping your customers satisfied is the most important thing you can do to ensure your business remains successful. When pests invade and disturb your customers, you risk losing the good reputation you worked hard to build. However, when you partner with the experienced pest control professionals here at American Pest Solutions, you can trust that your Bloomfield business is in good hands. We work hard to ensure we eliminate pests from your property and apply treatments that will keep pests out in the future. The best way to avoid the stress, damage and diseases that pests spread is with comprehensive commercial pest control services from American Pest Solutions. Don't wait for pests to damage your inventory and ruin your reputation. Contact us today for more information about our commercial pest control solutions.
Here's A Quick Way To Minimize Mosquitoes In Bloomfield, CT
If you've ever hosted an event in your backyard during the warmer season, you know how infuriating mosquitoes can be. Although many consider mosquitoes to only be annoying, they are dangerous as well. In addition to their itchy bites, mosquitoes can spread numerous diseases, such as West Nile virus, yellow fever, dengue, malaria, and Zika virus. A quick way you can minimize mosquitoes is by making your Bloomfield property less attractive to them. To reduce mosquitoes around your property, try implementing these helpful mosquito prevention tips:
Eliminate sources of still or standing water, which mosquitoes use to lay their eggs.

Keep your gutters clear and free of debris to avoid water build-up.

Trim your lawn short and cut shrubbery away from your building.

Fill in low-lying portions of your lawn.
For the most effective and long-lasting mosquito prevention, reach out to American Pest Solutions. We offer mosquito control and prevention services to keep your Bloomfield home or business property protected from a wide variety of common pest problems, including mosquitoes.
Little Known Ways To Prevent Termite Damage In Bloomfield, CT
The most difficult aspect of dealing with a termite infestation is identifying their presence before too much damage occurs. However, termites are called "silent-destroyers" for a reason. These small insects are capable of invading and damaging the structural integrity of your Bloomfield property without alerting you to their invasion. If termite infestations aren't caught in their earliest stages, they could remain hidden on your property for many years before they're discovered. One of the best ways you can prevent termite damage is to stop termites before they invade. To avoid termite damage in your Bloomfield home or business, consider these termite prevention tips:
Store firewood away from the exterior walls of your building.

Keep an eye out for termite damage on other areas of your property.

Inspect your foundation for mud tubes, which termites build to protect themselves from the sun and air.

Reduce excess moisture by repairing leaky pipes, installing dehumidifiers, and replacing water-damaged wood.

Seal all potential entry points around your exterior walls and foundation.
If you believe termites are damaging your property or would like to implement professional termite prevention before they arrive, contact American Pest Solutions. We have everything you need to keep your Bloomfield property 100% termite-free.