South Windsor, CT Pest Control
South Windsor is a small town located in Hartford County. Like many other areas, South Windsor is home to a wide variety of common pests, such as termites, cockroaches, squirrels, mice, bed bugs, and wasps. Unfortunately, many of these pests have no issue invading your property to steal food, damage furniture, and create nests. To defend your South Windsor home or business from pests, American Pest Solutions is happy to offer our effective residential and commercial pest control services. Our goal is to help home, and business owners in South Windsor keep pests away from their properties year-round. If high-quality and technologically advanced pest control services are what you're looking for, look no further than American Pest Solutions.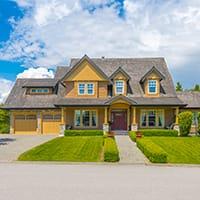 Home Pest Control In South Windsor, CT
At American Pest Solutions, we understand the importance of protecting your South Windsor home from pest infestations. Whether rodents, spiders, or insects have made your home their own, you can rest easy knowing that the professionals at American Pest Solutions have an effective and affordable answer. Our PestGuard home pest control plans are designed to identify and target pest problems in and around your South Windsor property. When you turn to American Pest Solutions for answers to your pest problems, we make it our top priority to provide you with home pest control services that will satisfy you. Our fully certified pest technicians have what it takes to tackle any pest problem and also specialize in handling bed bugs, rodents, birds, and termites.
Commercial Pest Control in South Windsor, CT
Keeping your South Windsor business pest-free is often more difficult than it might seem. Pests can invade by squeezing through tiny gaps in your foundation, crawling under doorways, and can even be brought inside by your customers or employees. The easiest way to ensure your South Windsor commercial property stays pest-free is with the help of a professional who has experience in the pest control industry. American Pest Solutions has over 100 years of experience in providing specialized services to a wide range of industries. We provide prompt, 24-hour service to keep pests of all shapes and sizes away from your customers, inventory, and equipment. While our pest technicians are equipped to handle any commercial pest problem, we specialize in the following:
Cockroaches

Pest birds

Termites

Ants

Wildlife

Bed bugs
Don't wait for pests to ruin your hard-earned reputation and damage your South Windsor property. Instead, reach out to American Pest Solutions for effective commercial services that will protect your business year-round.
Who Else Wants To Avoid Mosquitoes In South Windsor, CT?
If you've never heard the annoying buzz of mosquitoes flying around your face in the summer, consider yourself lucky. Despite their small size, mosquitoes are capable of causing a lot of problems for South Windsor home and business owners. Mosquitoes are known to transmit many different and dangerous diseases, including malaria, Zika virus, dengue, and yellow fever.

Although fatalities from these mosquito-borne diseases are rare in the United States, it's essential to seek medical attention immediately if you start noticing signs of illness. To avoid mosquitoes around your South Windsor property, keep the following mosquito prevention tips in mind.
Mow your lawn regularly.

Cut back thick foliage and brush from the exterior walls of your home or business.

Locate and remove sources of standing water.

Reduce excess moisture around the exterior of your property.

Reach out for professional mosquito control.
American Pest Solutions offers ongoing and one-time mosquito treatments to ensure mosquitoes are eliminated and repelled from your South Windsor property. Avoid the diseases and annoying bites that mosquitoes can cause by reaching out to us today.
Little-Known Facts Everyone Should Know About Termites In South Windsor, CT
Many pests can cause damage to your South Windsor home or business if you're not careful; however, no pest is quite as destructive as termites. When it comes to pest problems, understanding more about the pests you're facing can help you keep your property protected in the future.
Below are a few facts about termites that you may not know.
Termites never sleep. They work 24 hours a day, 7 days a week, and 365 days a year to construct and maintain their nests.

Only worker termites damage the wood they infest. Queens and soldier termites are responsible for fulfilling other roles, which is why worker termites are responsible for any damage inflicted on your property.

It takes about 5 to 11 years for a mature termite colony to cause massive structural damage.

Termites cost United States property owners more than 5 billion dollars in repairs annually.

Some termite queens are capable of laying over 40,000 eggs in one day.
Protect your South Windsor property from termites with the help of the experienced pest technicians here at American Pest Solutions. Give us a call today to schedule a termite inspection.