West Hartford, CT Pest Control
West Hartford, Connecticut, is a place where residents and visitors can experience the best of both worlds. We have suburban areas that residents call home and thriving business and shopping districts. The town is a mix of old and new, with historic properties dating from the late 1600's and modern structures that meet the needs of today's business owners and consumers. Citizens of West Hartford take great pride in the city's efforts to preserve its history, just as they take great pride in maintaining their own properties. When it comes to pest control, many West Hartford residents depend on American Pest Solutions.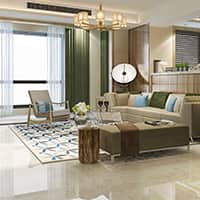 Benefits Of Residential Pest Control In West Hartford, CT
Because of our New England weather, homes in West Hartford can experience a wide range of insect and animal pest infestations. The best defense against an infestation is to have a complete integrated pest control program, like those offered by American Pest Solutions. Our residential pest control programs are designed to eliminate any infestation you currently have as well as prevent future infestations.
With a residential pest control program, you have a trained professional visiting your home once every quarter, monitoring for issues and taking steps to address minor problems before they can become major headaches. We'll act quickly if you let us know about pest problems that arise.
Pests we routinely monitor for include mice, spiders, millipedes, centipedes, wasps, carpenter ants and sow bugs. We also can set up termite monitoring stations and monitor for any termite activity. If we find an active termite infestation, we'll take further steps to control this damaging insect.
With a residential pest control program in place, you can relax and leave pest treatments to trained professionals.
Poisonous Spiders In West Hartford, CT
While poisonous spiders are rare in West Hartford, they are sometimes found here. Because of their reclusive habits, they sometimes arrive because they were hiding in a box or piece of furniture that was moved to the area from someplace where they are common.
The brown recluse spider ranges in color from tan to dark brown. The spider's legs are a single color – not banded or striped like some spider legs. The most distinguishing mark on the brown recluse is a mark on its back that is shaped like a violin with the violin neck pointing toward the spider's rear. These dark markings are most common on an adult spider.
Brown recluse spiders aren't generally aggressive, but they'll bite if you accidentally come in contact with them. People who are bitten often don't realize it at first, because the bite is painless, but within a couple of hours, the bitten area can become red and swollen. The bite can turn into a necrotic lesion, destroying the tissue and resulting in a deep scar. People may also react to the bite with fever, chills, dizziness, a rash or vomiting.
The best defense against poisonous spiders is professional pest control. Technicians with American Pest Solutions have the knowledge and tools to recognize and eliminate dangerous spiders. With regular pest treatments, you can keep dangerous spiders from infesting your home.
Commercial Pest Control In West Hartford, CT
Pests don't just target homes, they also get into businesses. No matter what kind of business you have in West Hartford, you don't want a pest infestation to ruin your good reputation. Thankfully, American Pest Solutions can rid your business of a variety of pests, including bed bugs, roaches, ants, rodents, termites and pest wildlife.
We provide 24-hour service to commercial customers so you can count on us to handle the problem before your customers notice it. We work with all kinds of businesses, including hotels, medical facilities, schools, retail outlets, warehouse, and dining establishments.
Don't take a chance on insects or pest animals ruining your company's reputation. Contact us today.
Why West Hartford, CT Residents Should Consider Mosquito Control
Mosquitoes can be a problem in West Hartford from April through October. These pesky flying insects can ruin your outdoor activities by flying around and biting you. They also have the potential to carry a variety of dangerous diseases that can be transmitted by their bites, including malaria, yellow fever, and Zika virus.

Even though mosquitoes are considered a warm-weather problem, they are actually an all-year problem because eggs can survive the winter and hatch in the spring. The best way to control mosquitoes is to hire a professional pest control service. Our Mosquito Guard service includes treatments every three or four weeks during the mosquito season, keeping your family, visitors, and pets safe from mosquitoes.

If we can help you with any of your pest issues here in West Hartford, please don't hesitate to call.