Marlborough, CT Pest Control
Marlborough is one of Connecticut's highest-rated small towns. We are lucky to have quality schools, beautiful homes, and a community of people who care about each other. Unfortunately, we are still plagued with unwanted pests. Nuisance pests are determined to infest our Marlborough properties. Fortunately, American Pest Solutions is here to help.
Our family is here to protect your family. If you live in Western Massachusetts or Connecticut, get ready to say goodbye to unwanted pests. We have over 100 years of experience in quality pest control that you can rely on. Since 1913, our goal has remained the same: to rid your property of pests and offer ongoing protection all year long. Call us today for a free evaluation.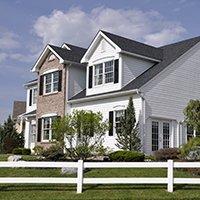 Home Pest Control In Marlborough, CT
While Marlborough is a fantastic place to live, we're not in the clear when it comes to pest activity. The relentless intruders find their way into your home through the most unexpected of place, which is why it's a good idea to have regular
Residential pest control services
from the professionals. Our experienced staff includes state-certified and licensed pest control consultants as well as a board-certified entomologist to allow us to come up with the most effective plan of action to treat your home. Our residential services include:
Complete termite and pest control services

Accurate termite inspections and reports

Rodent control and exclusion

Bird control

Bee and wasp eradication and control

Wildlife control

Honeybee control and removal

Spider web removal

Prompt escrow services

Real estate services

Saturday service available
Contact us today to discuss your residential pest control needs. Our 24-hour answering service is always available, so you have guaranteed pest protection around the clock. After one of our expert technicians does an initial inspection, our team will come up with the perfect treatment plan suited to your specific pest situation. We also offer year-round maintenance with our quarterly service visits.
Commercial Pest Control In Marlborough, CT
Not only do we service residential properties in Marlborough, we also offer commercial pest control services to business owners in the area. It's so important to protect your business from pests because they threaten you, your employees, your customers, and anyone else who steps foot into your building. The only way to ensure a successful, pest-free future is to contact the team at American Pest Solutions. We offer guaranteed pest protection all year round. Some of our covered pests include carpenter ants, centipedes, mice, millipedes, sowbugs, spiders, termites, and wasps.

With our Transparent Accountability approach, you can carry on knowing the future of your business is in good hands. Our trademarked program allows you to secure online access for paying invoices, viewing and updating account information, printing statements, and scheduling services.

Contact us today to discuss your commercial pest control needs.
Guide To Minimizing Mosquito Exposure In Marlborough, CT
It's important to avoid mosquitoes, not only for the nuisance bites they give us, but also because of all the vector-borne illnesses they can transmit to those they bite. These bloodsuckers are a threat to your health, and that's why it's crucial to implement the following methods of prevention:
Divert water away from the house by maintaining gutters and downspouts.

Eliminate sources of standing water (buckets, tires, pets' water bowls, etc.).

Install window and door screens to prevent entry.

Keep doors and windows closed as often as possible.

Keep well-trimmed vegetation and lawn.

Repair all door and window screens to prevent entry.

Repair any screens that have been damaged or ripped.

Wear insect repellent and treated clothing when outdoors.

Wear long pants and long sleeves when possible.
Contact the team at American Pest Solutions for all of your mosquito control needs. Our experts are ready to identify all activity and breeding sites, effectively eliminating the population from your property and implementing the proper tactics to keep them from coming back.
Three Reasons To Avoid Rodents In Marlborough, CT
We all know that rodents pose significant problems once inside your home. Here are three reasons why it's so important to keep them away:
When rodents infest, they actually bring other pests into your house like ticks and fleas. Now you're dealing with a potential rodent infestation as well as a potential tick and flea infestation, all of which could've been avoided had the rodents stayed out in the first place.

Rodents multiply very quickly, and their small size allows them to fit into the tiniest cracks and crevices. This makes it very hard to catch them because they could be entering through some very remote areas that we would never think of. They're sneaky and they're persistent.

Rodents often live inside of the wall voids of your home. They feed on different elements of the construction, chewing and gnawing until the structural integrity of your home is seriously compromised. They also like to bite on electrical wiring, putting your home at risk of catching fire.
The best way to protect your property from rodent infestation is to contact the professionals. Our comprehensive rodent control services offer you year-round protection, so you can stop worrying about those unsanitary intruders once and for all.