Manchester, CT Pest Control
Manchester is an urban town located in Hartford County, Connecticut, named after the city of Manchester in England. Although our area offers plenty of things for residents to do and many outdoor places to enjoy, home and business owners here in Manchester still have to face the threat of pest infestations daily. To protect your Manchester property from the many pests that live in Hartford County, the pest technicians here at American Pest Solutions offer reliable residential and commercial pest control services. We work hard to ensure your Manchester home or business stays pest-free throughout every season. If you'd like to enjoy a pest-free property year-round, turn to the professionals here at American Pest Solutions.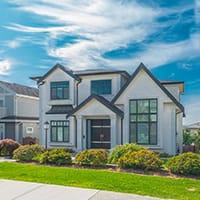 Home Pest Control In Manchester, CT
Keeping your Manchester home free of pests and the problems they cause is far from easy. Not only can pests spread dangerous diseases, but they can also damage your property as well. To help keep your residential property free from nuisance and harmful pests, the pest experts at American Pest Solutions suggest you follow these general pest prevention tips:
Replace torn window and door screens.

Equip all exterior doorways with door sweeps.

Keep tight-fitting lids on your trash bins.

Trim back brush, trees, and foliage from your building.

Seal up any gaps and cracks you find around the exterior of your home or business.

Implement year-round home pest control from American Pest Solutions.
When you contact American Pest Solutions with your pest problems, we won't leave you hanging. Instead, we will work with you to find a customized solution that will keep pests from invading your Manchester property year-round. Contact us today to learn more about our PestGuard home pest control programs.
Commercial Pest Control In Manchester, CT
Pests can destroy your reputation and temporarily or even permanently shut down your Manchester business. To avoid the risk of letting pests destroy your inventory and scare away your customers, partner with the experienced pest control technicians here at American Pest Solutions. We care about the success of your business just as much as you do, which is why we work diligently to protect your commercial property from pests such as mice, rats, wasps, spiders, bed bugs, and termites.

With the combined efforts of our highly-trained pest technicians and technologically advanced pest control strategies, you can rest assured that your Manchester company won't have to face pest problems ever again. For more information about our effective commercial pest control plans and services, reach out to American Pest Solutions today.
The Secret Of Minimizing Mosquito Exposure In Manchester, CT
Whether you own residential or commercial property in the area, the fact remains that mosquitoes are a huge problem during the warmer months. With their constant buzzing and potential for spreading disease, mosquitoes are not pests you want around your home or business. Mosquito control starts with knowing why mosquitoes are on your Manchester property in the first place. To minimize your mosquito exposure this year, consider implementing a few of the following tips:
Reduce moisture and all sources of standing water.

Wear insect repellent while spending time outside.

Stay away from shaded areas where mosquitoes can hide from the sun.

Don't go outdoors during dawn and dusk, when mosquitoes are most active.

Keep your lawn trimmed short.
Mosquitoes are annoying pests that can spread diseases and disturb your outdoor gatherings. To keep mosquitoes from bothering you this season, turn to American Pest Solutions for the effective mosquito control and prevention services you need. We provide ongoing services throughout mosquito season as well as one-time mosquito services for special events. Give us a call today to schedule your first mosquito treatment.
Little-Known Ways To Avoid Bed Bugs In Manchester, CT
Bed bugs are parasitic insects that feed primarily on human blood. These small insects invade Manchester homes and businesses by hitchhiking their way in on luggage, bags, clothing, and personal items. Because of their hitchhiking behavior, it can be hard to know when bed bugs have infested your property. It's easy to miss a bed bug infestation if you don't know what to look for.

A few signs you can watch out for include rusty colored spots of blood on your bedding, dead or live bed bugs, small white eggs, and molted bed bug skins. To avoid bringing bed bugs into your Manchester home or business, keep a few of the following bed bug prevention tips in mind:
Try not to leave your bags or personal items on the ground in public areas such as train stations, libraries, airports, or movie theatres.

Inspect used furniture items thoroughly before bringing them into your home or business.

Don't stay in hotel or motel rooms that show signs of bed bugs.

Keep your clothing in airtight bags while you travel.
If bed bugs manage to invade your Manchester property despite these prevention tips, the pest experts at American Pest Solutions can help. We provide comprehensive bed bug control options to eliminate bed bug problems. Give us a call today to get started.
Three DIY Termite Solutions To Avoid In Manchester
It can be tempting to try to deal with termite activity on your own, but we don't recommend it. While there are many DIY treatments available on the market, none of them will give you the thorough protection that a team of experts can provide. Here are three DIY termite solutions to avoid here in Manchester:
Mixing half a cup of vinegar with lemon juice and spraying the mixture around active areas.
Laying down a piece of cardboard soaked in water to draw termites.
Placing infested items (like wooden furniture) outside to sit in the sun, and kill off termites.
These efforts never target the source of the problem. They may bring you temporary results, but the problem will return down the line. The best way to deal with termite activity is to reach out to a team of qualified pest professionals. Reach out to American Pest Solutions to secure year-round termite control and prevention services; we're here to help.
The Dangers Of Carpenter Ants In Your Manchester Home

Carpenter ants can cause serious property damage to your Manchester home. Carpenter ants chew through moisture-damaged wood in order to make their nests, and over time they gnaw through the wood, and spread their populations. As they spread, they create satellite colonies which lead to full on infestation. Consider the following dangers resulting from carpenter ant activity:

Damage to fence posts
Destruction of decks and patios
Nesting inside of, and destruction of, wood
Production of frass and excrement
Structural damage
Warped structure
Weakened structural timbers
These consequences can be dangerous not only for your house, but also for your loved ones who live there. In order to effectively protect your home from carpenter ant activity, we suggest contacting the pros. American Pest Solutions is experienced in dealing with these wood-nesting ants, and we guarantee complete removal of them from the premises. Our trusted carpenter ant control and prevention services are your best source for continued protection. Call us today.
Problems Rodents Bring To Manchester, CT Homes
Rodents like rats and mice bring nothing but trouble to homes they infest. Rodents multiply very quickly, and their small size allows them to fit into the tiniest cracks and crevices. This makes it very easy for them to infiltrate homes in search of food, water, and shelter. Even the smallest cracks in your home could be their gateway inside.

Once inside, rodents spread numerous diseases through the food they contaminate, the walls and floors they rub up against, and the droppings they leave behind. Worse, when rodents infest, they actually bring other pests into your house, like ticks and fleas.

They'll also damage your property directly. Rodents often live inside of the wall voids of your home. They feed on different elements of the construction, chewing and gnawing until the structural integrity of your home is seriously compromised. They also like to bite on electrical wiring, putting your home at risk of catching fire.

Are you worried about rodents inside your Manchester home? Don't be: contact the rodent removal experts here at American Pest Solutions for help, and make rodents a thing of the past.
Preventing Spiders In Manchester, CT
Spiders and humans have a complex relationship. While they perform an essential service to us by hunting and killing numerous insects and animals that could do us harm, their presence inside our home brings plenty of problems of its own.
Don't leave your home at risk for spider infestation. Follow these helpful tips to help prevent them from getting inside:
Seal up any holes in your home's walls, floors, and foundations
Avoid leaving outdoor lights on after dark (these attract insects)
Clean your home and vacuum often
Avoid leaving dirty dishes out overnight
Apply peppermint spray, eucalyptus oil, or tea tree oil around your home
Beyond the nasty affects their bites can have, the presence of spiders often indicates the presence of other pests in the home they could be preying on. It makes sense then that the best way to prevent spiders is to have a professional pest management program in place to stop spiders as well as their potential prey from ever getting inside in the first place.

If you've started seeing spiders around your home, or evidence of your present, contact us today for professional treatment that can kill any spiders currently in your home while helping prevent them in the future.