Ways To Keep Your Commercial Property In Hartford Pest-Free
December 30, 2022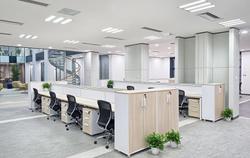 The cleanest facilities can have pest problems, and it takes only one visible bug to put your license at risk. Boxes, pallets, pipes, vents, hidden cracks and crevices in your building, and products being brought into your offices can all be ways for rodents, bed bugs, cockroaches, or even pest birds to make their way inside, invading your space, whether it's a medical facility, supermarket, warehouse, or school.
No matter what you do, the importance of a pest-free environment cannot be stressed enough. Pests that invade Hartford businesses shouldn't be underestimated. Hartford pest control from American Pest Solutions provides effective commercial pest control to keep your business free of harmful pests.
The Pests That Invade Hartford Businesses
Pests in Hartford can enter your business in many ways, and there are many different types of pests that are drawn to homes and businesses for food, water, and shelter. Mice, rats, termites, bed bugs, roaches, ants, and birds are all pests that may at some time be drawn into your building. Identification and elimination of destructive pests are important in keeping a business healthy and productive.
All The Ways Pests Can Damage A Business
Professional pest control services can take care of any pest problem, and our company specializes in the elimination of these pests common in the Hartford area:
Bed bugs feed on the blood of humans and animals. They stain bedding and nearby walls and trim. We specialize in the detection and elimination of bed bugs and know how to get rid of bed bugs permanently.
Rodents are carriers of diseases such as hantavirus, posing serious health hazards. They can cause damage to your building and property by gnawing on wood, cloth, paper, and insulation, which can cause the threat of fire. We identify different types of rodents and plan effective solutions to the problem.
Termites are a serious hazard to buildings, compromising the structure and leaving the owners with massive repair bills. A termite colony can number up to millions of workers. We know how to get rid of termites.
Carpenter ants are a yearly problem and can do enough wood damage to make your building unsafe. Carpenter ants don't eat wood, but they destroy it by burrowing into it, making their nests inside the damp wood. Ant control solutions are important for this destructive pest.
Cockroaches contaminate food with bacteria that result in food poisoning, salmonellosis, or E. coli infections. They carry allergens that may trigger those with asthma or with suppressed immune systems.
Birds can be pests, presenting public health hazards and damaging property. We offer humane bird control tailored to your business and will eliminate the problem safely.
There are many ways that pests can cause damage to a business, whether directly or indirectly. If a customer or inspector should see a rodent or bug while visiting your facility, it could put more than your company's reputation on the line.
Easy Pest Prevention Tips To Implement In Your Business
Here are some easy tips to help prevent pests in your business:
Dispose of garbage regularly and keep in closed bins.
Make sure all food is kept in sealed containers and stored properly.
Clean high-volume areas daily.
Keep shrubbery and trees well trimmed and away from buildings.
Replace weatherstripping and repair cracks in and around the building's foundation.
These tips should help minimize the chance of a pest infestation in your business, but if you do encounter pests in your business, give us a call.
Commercial Property Pest Control Services Made Simple
When you're looking for the most efficient, environmentally friendly pest control services for your business, contact American Pest Solutions. We provide prompt, 24-hour service to our commercial customers. Find out how we can help keep your business safe and pest-free all year long with our effective commercial pest control services in Hartford.