Mosquitoes Don't Own Your Backyard
June 16, 2016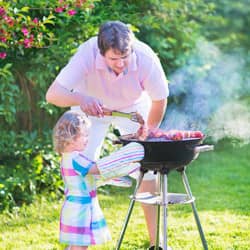 In: Mosquitoes
This is the time of year when most of us love being in our backyards. It is a time for cookouts, pool parties, and other outdoor gatherings. But
mosquitoes
can make it an unpleasant experience to do anything in your backyard, especially in the morning and the evening. Not only is it unpleasant, it can be potentially dangerous to get a bite from a mosquito. These pests are known vectors for viral diseases like West Nile, dengue, malaria, yellow fever, chikungunya, and Zika. But, your yard doesn't belong to those mosquitoes. It belongs to you. And we have a way you can take your yard back.
Can I really protect my yard from mosquitoes?
Here are 5 quick things you probably don't know about mosquito pest control:
Mosquito services make an impact. While you can't control the mosquitoes that wander onto your property from a neighbor's yard or nearby wetlands, you can reduce bites from mosquitoes because most of the mosquitoes biting you are living in your yard.

You get more bites after it rains. This is because mosquito eggs hatch when it rains. If you want fewer bites after it rains, it is important to kill those eggs before they hatch. This is where Mosquito Guard from American Pest Solutions really shines.

Mosquitoes hide from the midday sun. Wouldn't it be great if the places they hide were toxic to them? With Mosquito Guard, they are. Our mosquito program is designed to offer season long protection. We visit every 3-4 weeks from May to October to make sure your yard is hostile to mosquitoes and friendly to you.

Our application schedule reduces the chances of being infected by mosquito-borne diseases by 92%!

When you get mosquito control for your home, you're protecting your neighbors and your community. Every mosquito you kill or prevent means less chance someone will contract a deadly or life-altering virus. That should make you sleep good tonight.
Your backyard is for gathering with friends, splashing in the pool, eating tasty meats barbecued to succulent perfection, playing catch with your kids, planting flowers and vegetables, playing badminton, pitching a tent and telling ghost stories by flashlight, playing music, singing songs, throwing lawn darts, playing croquet, learning what croquet even is, and so much more. It isn't for mosquitoes. Your backyard belongs to you. Take it back with Mosquito Guard from American Pest Solutions.
Mosquitoes are considered to be the most dangerous animal on earth. Do you really want hundreds of the most dangerous animals on earth living in your backyard? We're guessing you don't. If you live in Hartford or our extensive service area throughout Connecticut and Massachusetts,
call us
for a free evaluation, and start living life with fewer mosquitoes.