Windsor Locks, CT Pest Control
Here in Windsor Locks, Connecticut, we enjoy a relatively temperate climate. Our winters are mild, our summers are warm, and no matter what time of year it is, your home and/or business is vulnerable to pest infestation. Nuisance pests seek three things on your Windsor Locks property: food, water, and shelter. Once pests find a way to infest, it can be very difficult to get rid of them. That's where we come in.

American Pest Solutions has been protecting families from unwanted pests since 1913. That's over 100 years of experience in quality residential and commercial pest control services. We are the oldest family-owned pest control company in Western Massachusetts and Connecticut and we're proud to offer green pest control solutions that guide you every step of the way. From inspection and treatment to our ongoing protection services, we've got your back. Call us today for a free evaluation.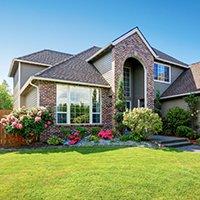 Home Pest Control In Windsor Locks, CT
If you own a home in Windsor Locks, we don't need to tell you how important it is to protect your property from intruders. Pest infestation is a real nightmare for homeowners. That's why the team at American Pest Solutions is here to help. We offer comprehensive residential pest control services that provide year-round coverage from a wide variety of common household pests. Some of our available services include:
Complete Termite and Pest Control Services

Accurate Termite Inspections and Reports

Rodent Control and Exclusion

Bird Control

Bee and Wasp Eradication and Control

Wildlife Control

Honeybee Control and Removal

Spider Web Removal

Prompt Escrow Services

Real Estate Services

Saturday Service available
Contact us today to discuss what you can do to protect your home from infestation. Our 24-hour answering service means there's always someone available to field your questions and guide you in the right direction. American Pest Solutions is a team of experienced experts comprised of state-certified and licensed pest control consultants as well as a board-certified entomologist. Together, we come up with the right plan of treatment for you and then we return on a quarterly basis for maintenance.
Commercial Pest Control in Windsor Locks, CT
Owning a business can be extremely fulfilling, but it doesn't come without its downsides. One of these, unfortunately, is the potential for pest infestation. The presence of pests poses a threat to every aspect of your business. From the health of your employees and customers to your inventory and your reputation, everything is at risk.

For comprehensive protection that you can depend on, look no further than American Pest Solutions. Our commercial pest control services cover a multitude of common pests in the area, including:
Carpenter ants

Centipedes

Mice

Millipedes

Sowbugs

Spiders

Termites

Wasps
We prioritize your safety and your comfort throughout the entire process. Our Transparent Accountability plan is a trademarked program that gives our customers secure online access to their account information. It allows you to pay invoices, view and update account information, view and print statements, and schedule service. Our goal is to make everything as easy for you as possible. We'll take care of the rest.
Problems Ticks Cause In Windsor Locks, CT
Ticks are tiny and very difficult to see. As bloodsucking parasites, they latch onto animals and humans to feed on their blood. While most tick bites are harmless, some ticks transmit infectious bacteria into the blood of their hosts. This can lead to a long list of diseases, including:
Anaplasmosis

Babesiosis

B. miyamotoi disease

Ehrlichiosis

Lyme disease

Powassan virus

Rocky Mountain spotted fever

Tularemia
In order to protect your health and the health of your loved ones, it's important to have a professional tick assessment of your property. Our certified pest technicians will come by for a thorough inspection and then determine the right treatment approach to solve your tick situation. Give us a call today.
Termite Damage In Windsor Locks, CT Can Be Avoided
Connecticut is home to many species of termites. The most common species in our area is the Eastern Subterranean termite. These intruders can burrow deep into damaged and rotting wood, building nests and growing their colonies until there is a large-scale infestation and the structural integrity of your home is destroyed. Consider the following preventative measures when it comes to effective termite control:
Eliminate any wood-to-soil contact.

Fix downspouts to extend further away from the house.

Install dehumidifiers in moisture-rich areas of the house.

Keep wood away from the perimeter of your house.

Put vent fans in kitchens, bathrooms, and laundry rooms.

Reduce moisture around the entire property.

Remove any rotting or damaged wood.

Repair leaky faucets and pipes.

Thoroughly check all wood before bringing it into your home.

Use loose mortar or weather stripping around the windows and doors.
American Pest Solutions provides thorough termite control services to protect your home and/or business from the nightmare of termite damage. We provide monitoring and baiting systems as well as liquid termiticide treatments that guarantee complete eliminating within fifteen to forty-five days. Call us today for a complimentary estimate on our termite-control services.