Windsor, CT Pest Control
Windsor is a town located in Hartford County and lies on the northern border of the state's capital, Hartford. Although many home and business owners enjoy living in our area, Windsor residents still face pest problems. Termites, rodents, and cockroaches are not pests you want to find roaming around your Windsor property. With the licensed pest specialists here at American Pest Solutions on the job, you don't have to worry about pests damaging your property and spreading dangerous diseases. We work hard to eliminate and prevent pest problems so you can focus on the things that are most important to you. Live life without pests by contacting American Pest Solutions today.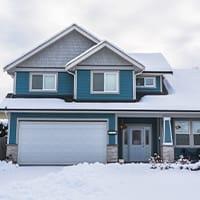 Home Pest Control In Windsor, CT
Each season brings a new batch of annoying and destructive pests. Pests are a year-round problem for Windsor homeowners and require a year-round solution. At American Pest Solutions, we can provide you with just that. We offer our PestGuard home pest control plans to prevent pest problems in and around your Windsor residential property. All of our home pest control programs are customizable, so you can receive the treatments and prevention services you need to deal with your unique pest infestation. Our friendly and experienced pest technicians are ready to work with you to find the right solution for your pest problems. Some of the services in our home pest control programs include general pest management, rodent control, and termite treatments. Reach out to American Pest Solutions today to find out which of our residential pest control plans is right for you.
Commercial Pest Control in Windsor, CT
One of the best things you can do to build a foundation of success for your Windsor business is to put a commercial pest control plan in place to protect your property from nuisance and dangerous pests. Pests can destroy property, spread diseases, and tarnish your good reputation. However, with the help of the licensed pest technicians here at American Pest Solutions, you can keep pests away from your Windsor establishment year-round. American Pest Solutions provides effective and long-lasting commercial pest services that eliminate any current pest infestations and prevent future pest activity. Rodents, insects, and any other pests don't stand a chance against our top-of-the-line commercial pest control methods. To avoid the problems, damage, and disease that pests cause, contact American Pest Solutions.
What Everybody Ought To Know About Wildlife In Windsor, CT
It's always interesting to spot wildlife in their natural habitat. But seeing any wild animal in or around your Windsor property is not something you want to experience. Although wildlife pests aren't always looking for ways to invade your property, they are opportunistic creatures that will invade if your home or business provides them easy access to food, water, and shelter.

Squirrels, raccoons, and skunks are some of the most common wildlife pests in our area, and they can cause a lot of problems when they get into homes or businesses. When it comes to wildlife pest infestations, it's important to understand that:
Wildlife pests are dangerous and will become aggressive when they feel threatened. Never approach wild animals without professional help, as it could result in painful bites or scratches.

Wildlife pests pose serious health threats. Invading pests can spread diseases or trigger allergies in some individuals.

Wildlife pests can cause a lot of damage to your property. Although it's not their intent to destroy your home or business, wild animals can chew through wiring, tear up insulation, and damage piping.
You should never try to remove wildlife pests yourself. American Pest Solutions can help you remove wild animals from your Windsor property safely and humanely. Give us a call today for immediate assistance with your specific pest control needs.
How To Get Rid Of Bed Bugs In Windsor, CT: Homeowners Edition
While many people have heard about bed bugs, not many people are aware of what bed bugs look like. Adult bed bugs are small, flat, and reddish-brown and resemble the shape and size of an apple seed. After feeding, bed bugs become redder in color and more swollen in appearance.

If bed bugs infest your Windsor property, you might not notice their presence until the infestation becomes large. However, no matter when you realize bed bugs are in your home, removing a bed bug infestation is very difficult. Bed bugs can hide in the smallest cracks and crevices, usually in areas that you can't see or reach. Sometimes bed bugs hide in electrical outlets, between floorboards, behind wallpaper, and inside furniture.

When you find bed bugs in your Windsor home or business, your first instinct might be to find the easiest online DIY bed bug control tips available. Unfortunately, bed bug infestations are almost impossible to get rid of without professional help, and DIY methods of removal are often time-consuming and a waste of money. By reaching out to American Pest Solutions for help with your bed bug problems, you can say goodbye to bed bugs on your Windsor property. Our bed bug control services are quick and cost-effective. Remove bed bugs from your home or business by partnering with the professionals at American Pest Solutions.