Effective Pest Management In Wethersfield, CT
Did you know that pests such as ants, bees, wasps, rodents, termites, and roaches are always finding new ways to invade Wethersfield home and business properties? Unfortunately, for many residents, this is a sad reality. Without the complete protection of a professional pest control plan, your residential or commercial property is in danger. The local pest technicians here at American Pest Solutions provide affordable pest control services for the communities in Wethersfield. With over 100 years of professional pest control services under our belt, you can trust us to implement effective pest control measures to keep your property 100% pest-free. Don't hesitate to contact us today for more information about our general pest control services.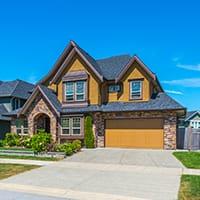 Home Pest Control In Wethersfield, CT
Here at American Pest Solutions, all of our residential pest control services are customizable to ensure they meet the unique needs of your home and budget. Say goodbye to pesky cockroaches in your basement, spiders in your attic, or rodents in your cupboards. When you partner with American Pest Solutions to put a long-lasting home pest control program in place, you can be confident that your Wethersfield property is protected.

Our PestGuard home pest control services keep residential properties protected from a wide variety of common pests, including birds, rodents, and insects. If complete home pest control services are what you're after, American Pest Solutions has you covered. Give us a call today to schedule your home inspection or to ask about our residential pest control programs.
Commercial Pest Control In Wethersfield, CT
The professionals at American Pest Solutions have the experience necessary to protect many different business industries from destructive and dangerous pests. We have the pest knowledge and prevention strategies needed to make sure pests are unable to invade your Wethersfield commercial property. We make it our primary goal to protect your products, facility, employees, and customers from the health threats and damages pests can inflict.

American Pest Solutions utilizes advanced pest control methods and our knowledge of area pests to control them in your Wethersfield business building. We provide our business partners with pest control services that will identify pest threats, eliminate current pest pressures, and put a prevention plan in place to stop future pest activity. Reach out to our certified pest experts today to learn more about how we protect Wethersfield businesses from pests.
3 Signs Wildlife Have Invaded Your Wethersfield, CT Home
Some wildlife pests might seem cute from a distance, but when they invade your Wethersfield property and start causing damage, these pests are as far from "cute" as you can get. Wildlife pests are known to cause structural damage, tear up insulation, and create nests in attic spaces—none of which you want happening in your home or business building. Raccoons, skunks, and squirrels are a few of the most common wildlife pests that invade Wethersfield properties.
If wildlife pests have invaded your residential or commercial property, you can expect:
Bumping, jostling, or scurrying noises, especially at night

Torn up insulation, shredded paper, clothes, and other soft items used for nesting material

The strong smell of feces and urine, often in attic spaces, under decks, and inside wall voids
Never try to remove wildlife pests from your property without professional help, as many animals will bite or scratch you if they feel threatened. For assistance with your wildlife pest problem, contact American Pest Solutions.
We Studied Bed Bugs Activity In Wethersfield, CT: Here's What We Learned!
Bed bugs have become a widespread problem across the United States, and Wethersfield is no exception. Like many other areas, bed bugs tend to become more of a problem during the summer, when people are traveling more. This uptick in activity is because bed bugs infest properties by hitchhiking their way inside on furniture, bags, and clothing. Wherever there are lots of people, there's sure to be bed bugs, and public places tend to be a hotspot for bed bug activity. Bed bugs like to hide in small gaps and crevices close to humans. You'll find them in bedding, behind wallpaper, baseboards, and in furniture. To avoid bringing bed bugs onto your property, keep a few of the following bed bug prevention tips in mind.
If you think bed bugs have crawled onto your belongings, toss those items in the wash on the highest heat setting possible to kill bed bug eggs, nymphs, and adults.

Avoid bringing used furniture into your Wethersfield home or business.

Check your hotel or motel room for signs of bed bug activity before bringing your belongings inside.

While traveling, seal your clothing in airtight bags.

Vacuum your property regularly.
If bed bugs are bugging you, turn to American Pest Solutions. We have everything you need to enjoy a bed bug-free home or business.