Stockbridge, MA Pest Control
A year-round resort area, Stockbridge is located in Western Massachusetts. Surrounded by lush mountains, green spaces, and historic sites, Stockbridge is a beautiful place to call home. To protect the people and property in Stockbridge from the many pests that thrive in this location, American Pest Solutions has developed modern, effective, and affordable pest control services. Since 1913 we have been providing area home and business owners with reliable pest control services to remove insects and rodents from properties and help keep them out in the future. To learn more about our residential or commercial pest control services, give us a call today at American Pest Solutions.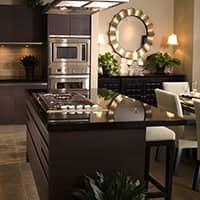 Residential Pest Control In Stockbridge, MA
American Pest Solutions is Massachusetts's oldest family-owned pest control company. We have the experience and industry-leading technology required to solve any pest problem. Our board certified entomologists have designed and engineered a home pest control plan to solve pest problems and ensure they won't return. After our initial visit, we provide a minimum of 4 visits during a 12-month service period. These visits include an evaluation of your home and treatment for existing pest problems. In addition to our comprehensive Pest Guard program, we offer targeted solutions to eliminate and/or control problem pests, these options include:
Bed bug control

Bird control

Green pest control

Mosquito control

Wildlife control

And more
Contact us today to learn more about our home pest control programs and how they can solve your home's pest problems once and for all!
Tips To Keep Rodents Out Of Your Stockbridge, MA Home
Rodents such as rats and mice are responsible for carrying and spreading more than 35 diseases, causing structural damage, destroying personal property, and contaminating food sources. To protect your home and property from rodents, American Pest Solutions recommends putting into place professional rodent control. We offer comprehensive rodent removal and structural repair services to eliminate rodents from properties. This rodent control service includes a full inspection, the sealing off of pest entry points, and the complete elimination of a rodent infestation from your home. In addition to our professional services, doing the following can help prevent problems with rodents:
Trim back tree branches and overgrown vegetation from your home's exterior.

Place woodpiles, gardens, and compost piles away from the exterior of your home.

All outdoor trashcans should have locking lids on them.

Remove bird and other wildlife feeders from your property.

Seal any spaces that lead into your home.
Give us a call today to learn more about working together to keep rodents out of your Stockbridge home.
Commercial Pest Control In Stockbridge, MA
American Pest Solutions offers specialized commercial pest control solutions to provide industry-leading services protecting facilities, inventory, equipment, customers, and employees from a wide range of pests including rodents, roaches, pest-birds, and ants. Benefits of choosing us for your commercial pest control solutions include:
Prompt, 24-hour service.

Treatment performed by licensed and educated technicians.

Technicians that are provided with on-going field training by our board certified entomologist.

Our board certified entomologist will look at properties by appointment.

Our Transparent Accountability program which allows our commercial customers to easily secure online access to pay invoices, view and update account information, view and print statements, schedule service, view billing and service history, and more.
Give us a call today to start protecting your Massachusetts business from pests with the help from the experts at American Pest Solutions.
Why Every Stockbridge, MA Property Should Have Termite Protection
Termites are problematic pests for several reasons including:
Their damage can be widespread.

Their damage is costly to repair and is not typically covered homeowner insurance.

Termites cause over $5 billion dollars in damage in the U.S. every year.

They work day and night throughout the entire year, feeding on the structural wood they have invaded.

It can take months or even years for their presence to be discovered.
To protect your Stockbridge home from termites, American Pest Solutions offers two different termite control options.
Our Advance® Termite Bait System controls termites through bait stations placed around your property. The bait acts as a growth inhibitor and works to quickly eliminate every single member of the colony. The Advance® Termite Bait System remains in place on your property where it is routinely monitored.

Our conventional treatment option eliminates termites using liquid termiticide. An EPA-registered material is applied under the ground around your home's foundation. The foraging termites pass through the treated soil as they make their way into your home, causing the elimination of the entire colony (usually within 15-45 days).
To schedule a termite inspection for your home, contact us today.