Southwick, MA Pest Control
Southwick, Massachusetts is a lovely New England town, which is home to historic buildings, beautiful scenery, nice neighborhoods and plentiful economic opportunities. To help protect your Southwick home or business from pests, which also choose to live in this area of Massachusetts, partner with the area's pest control experts at American Pest Solutions. Since 1913 we have been protecting people and property from nuisance, dangerous, and destructive pests. We take pride in providing our customers with the modern, eco-friendly pest control services needed to solve any pest problem. To find an affordable, effective, long-term solution to your residential or commercial pest problem, contact American Pest Solutions today!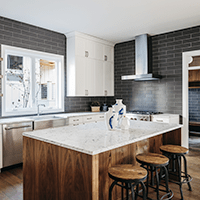 Residential Pest Control In Southwick, MA
Many pest problems start out small but can quickly snowball into something much larger. To stop pest problems before they have the chance to become out of control inside your Southwick home, partner with American Pest Solutions and utilize our carefully developed our Pest Guard Home Pest Control Plan. This year-round plan includes:
An initial inspection of your home and property

The treatment of existing pest infestations

A minimum of 4 follow-ups visits, scheduled through a 12-month service period

Access to our 24-hour answering service
The Pest Guard plan also provides termite coverage via in-ground termite monitoring stations and professional monitoring of your property for termite activity from April through October. To learn more about all of our quality residential pest control services, or to schedule a free evaluation of your home, get in touch with American Pest Solutions today.
Why Wildlife Control In Southwick, MA Is A Must
You may be under the impression that because Southwick is not a rural town you don't need to worry about protecting your property from wildlife. But this is not the case. The fact is, as we have needed to expand our territory, wild animals have adapted to live near people and take advantage of the food, water, and shelter sources that we offer them. Wild animals do not make good houseguests and can cause extensive damage, introduce diseases, and become aggressive when cornered. To get rid of wildlife, which has gotten into your Southwick home or business, American Pest Solutions offers comprehensive wildlife control services. To resolve problems between wild animals and people we provide the following services:
Our wildlife control technicians will remove the wild animal(s) from your Southwick home or business in the most humane manner possible.

Our wildlife control technicians will then complete exclusion services by repairing entry points where the animals were getting into your home or business.

Our wildlife control technicians will also pest proof other potential entry points which other wild animals could use as entry points in the future.
At American Pest Solutions we never recommend that home or business owners take care of wild animal issues on their own. That is what we are here for. Let our trained and experienced professionals (with proper safety equipment) take care of any wildlife invasions for you. To learn more, give us a call.
Commercial Pest Control In Southwick, MA
Bed bugs, pest birds, rodents, termites, ants, roaches, and wildlife are all pests that commonly invade businesses. Insects and animals can affect your bottom line by damaging building structure, destroying inventory, and scaring away customers. To prevent these potentially dangerous, damaging, and disease-spreading pests from ruining your business, turn to the commercial pest control experts found here at American Pest Solutions. Our commercial pest control services provide industry-leading services needed to protect your facility from a wide range of pests, not only eliminating current pest problems but also preventing their return.
For added ease, we also offer our exclusive Transparent Accountability program. This program allows our customers to easily secure online access to pay invoices, view and update account information, view and print statements, schedule service, and view billing and service history, in addition to detailed device inspection with barcode reporting. To get started protecting your Southwick commercial property from invasive pests, get in touch with American Pest Solutions as soon as possible!
Protect Your Southwick, MA Property From Termites
To protect your Southwick property from being invaded and damaged by termites, trust American Pest Solutions and our trusted termite control options. Our first termite control option is our Advance® Termite Bait System. This system works to control termites through the use of bait stations, which are placed around your property. Foraging termites are highly attracted to the bait. After consuming the bait they return to their colony, exposing the rest of the members to the bait. The bait acts as a growth inhibitor and works to quickly eliminate every member of the invading colony. The Advance® Termite Bait System then remains in place where it is routinely monitored by our professionals to help prevent future infestations.
Our second termite control option is our conventional treatment option. This option eliminates termites by using liquid termiticides. An EPA-registered material is applied underground around your home's foundation. The foraging termites pass through the treated soil as they make their way into your home, and when they return back to the colony they bring the treated soil with them, causing the elimination of the entire colony (usually within 15-45 days). Don't allow highly damaging termites to feed on your home's structural wood for one more day. Schedule a termite inspection from the termite control professionals at American Pest Solutions.