Southington, CT Pest Control
Southington, CT, is a beautiful place with the lovely Quinnipiac River flowing right through town. We're just 20 miles southwest of Hartford, providing us easy access to city life while maintaining a sense of suburban calm. That calm can easily be disrupted, however, when pest activity becomes an issue. These unwelcome intruders pose a year-round threat to Southington property owners. Not only can they cause real damage to our homes and businesses, but they pose health and safety risks to your family and loved ones. That's why it's crucial to secure ongoing services from the pest professionals.

American Pest Solutions is your local source for comprehensive residential and commercial pest control solutions. Since 1913, we've serviced properties throughout Hartford County, and the surrounding areas. Our goal is to protect your family from unwanted pests in Connecticut and Western Massachusetts. The president of our company is a board-certified entomologist, and a proud member of the Entomological Society of America, providing an unmatched level of expertise. Our team is committed to solving your pest problem, whatever it is. Contact us today to learn more.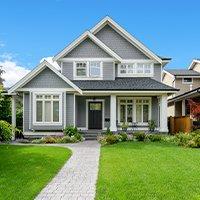 Home Pest Control In Southington, CT
The most effective way to guard your home from pest infestation is with help from a team of highly qualified pest experts. Our residential pest control solutions give you the protection that you and your loved ones deserve. American Pest Solutions is a team of state certified and licensed pest control consultants that is committed to the ongoing protection of your Southington home. Some of our services include:

Pest Guard Home Plan
Professional evaluation by state-certified, licensed pest control consultant.

Rodent traps in the basement and garage.

Treatment of peaks, eaves, overhangs, and shutters.

Termite monitoring stations around exterior perimeter.

Active baiting programs and stations throughout the dwelling.

Get in touch with us today for your free home evaluation.
Our home services give you year-round coverage from a variety of common household intruders, such as mice, spiders, sowbugs, millipedes, centipedes, carpenter ants, and wasps. We offer a 24-hour answering service, and we also work on Saturdays for your convenience. Additionally, we provide prompt escrow services for new homeowners.
Commercial Pest Control In Southington, CT
If you want to protect your business from infestation, we've got your back. Here at American Pest Solutions, we offer comprehensive commercial pest control services that provide complete coverage from a long list of common area intruders. We use IPM (Integrated Pest Management) strategies to target the source of the infestation, and determine the correct plan of action to treat the issue. In addition to our general pest control services, we offer specialty solutions for bed bugs, pest birds, rodents, termites, ants, roaches, and wildlife.

We also provide a trusted "Transparent Accountability" program, an exclusive American Pest Solutions trademarked program where customers can secure online access to view statements, pay invoices, and review billing and service history. You can also schedule treatments virtually. Call us today to learn more about our commercial pest control solutions, and how we can help protect your Southington business from the detriments of pest infestation.
Which Termite Control Strategies Work Best In Southington?
It's so important for all property owners to be wary of termite activity, because these destructive pests are capable of causing large-scale structural damage. They can seriously jeopardize the safety of everyone inside of the property. If you want to do everything you can to reduce your chances of experiencing termite activity, you should take preventative action.

Start by eliminating sources of excess moisture, as well as rotting or damaged wood. Make sure to store wood piles far away from the structure, and inspect all wood before bringing it onto your property. Also, avoid any wood-to-soil contact. Use weather stripping for doors and windows, and seal up cracks and crevices around the foundation.

These prevention strategies can help you in your termite control efforts, but for guaranteed protection from termite infestation, your best bet is to contact a team of pest experts. Contact American Pest Solutions to protect your home or business from termite damage. You can count on us to kick them to the curb with our termite control and prevention services.
The Health Hazards Mice Pose To Southington Homeowners
Mice might seem kind of cute, but the health hazards they expose us to are anything but. As they rummage through the garbage, they pick up all kinds of bacteria and pathogens. Then, they come into your home and contaminate surfaces, food sources, and items that you use every single day. Plus, they leave droppings behind everywhere they go.

Rodent infestation puts you at risk for a number of health conditions leptospirosis, hantavirus, LCM (lymphocytic choriomeningitis), salmonellosis, tularemia, and many others.

In order to protect your loved ones from the contamination of mice, and the resulting health problem, we highly recommend securing ongoing services from a team of experienced pest professionals. The team at American Pest Solutions is here to help with our mice control and prevention services, so call us today and we'll get started.