South Hadley, MA Pest Control
South Hadley, MA is a delightful community that provides its residents with everything they need, a safe place to live, history, diversity, culture, excellent educational offerings, and ample recreational opportunities. To help protect homes and businesses located in South Hadley many residents turn to the pest control experts at American Pest Solutions. American Pest Solutions is a leader in the pest control community and since 1913 has been dedicated to ridding homes and business of problematic and potentially dangerous pests. To learn more about the specific pest control services we offer to protect South Hadley families, businesses, and neighborhoods from insects, rodents, and more, get in touch with the Massachusetts pest professionals at American Pest Solutions today!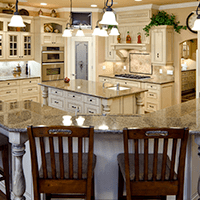 Residential Pest Control In South Hadley, MA
Continuous monitoring, tailored services, trained professionals, flexibility, effectiveness, and cost savings are just some of the many reasons why you should choose to implement a professional pest control program for your South Hadley home. To control pests in your South Hadley home the Massachusetts pest control experts provide year-round pest control services through our Pest Guard program. This program was designed and engineered by our board-certified entomologist to address any current pest activity and to prevent future pest activity. Our Pest Guard home pest control program includes an initial visit where our professionals evaluate your home and treat for existing pest problems. We then provide a minimum of four service visits throughout the next 12 months to offer the continuous protection that is needed to maintain a pest free environment in your South Hadley home. This program also offers termite coverage that monitors your home for termite activity from April thru October, and a 24-hour answering service!
House Spider Prevention Tips In South Hadley, MA
House spiders aren't a dangerous pest to have living inside of your home, but that doesn't mean that these common invaders are welcome guests inside of your home. To help keep these eight-legged, creepy critters from choosing your home to live and hunt for food inside of, our professionals suggest the following easy to accomplish spider prevention tips:
Eliminate entry points into your home by caulking the spaces found around exterior windows and doors, making sure screens are intact, placing covers over vents, installing door sweeps on all exterior doors, and sealing cracks in the foundation.

Trim back trees, bushes, and other vegetation away from the exterior of your home; spiders can use these to gain easy access into your home and to hide within.

Give spiders fewer areas in your home to hide in by reducing clutter in basement, closet, and other storage areas.

Inspect boxes, packages, and plants for signs of spiders before bringing them inside.

Put into place a year-round pest control service.
At American Pest Solutions we can help to eliminate current problems with spiders in your home or to prevent future problems with spiders and other insects through our Pest Guard program; get in touch with us today to learn more or to schedule a free evaluation!
Commercial Pest Control Services In South Hadley, MA
For over 100 years American Pest Solutions has been solving our commercial client's pest control problems. Whether you own or manage a medical facility, restaurant, warehouse, grocery store, or school we have the services needed to protect it and the people inside from pests. At American Pest Solutions we understand that pests don't simply walk through the front door and into your business, they enter many different ways, ways that we are familiar with and can help you to prevent against through the implementation of our commercial pest control program. By choosing us you will receive the benefits of our commercial pest control services including:
Efficient, environmentally friendly pest control solutions that eliminate and control pests in and around your commercial facility.

Specialized services to control problems with bed bugs, pest birds, rodents, termites, ants, roaches, and wildlife.

Prompt twenty-four hour service to all of our commercial customers.

Fully licensed, educated technicians that are continually being field trained by our staff entomologists.

Transparent Accountability- a trademarked program exclusive to us. It allows our customers secure online access to pay invoices, view and update account information, view and print statements, schedule service, view billing and service history, and detailed device inspection with barcoded reporting.
Give us a call to learn more about American Pest Solutions commercial pest control services and why we are the best solution to your pest problems!
What Do Bed Bugs Look Like In South Hadley, MA
Identifying bed bugs is simpler than you may think; both the adult and nymph stage are fairly easy for homeowners to identify. Adult bed bugs grow to about 1/4 of an inch in length, are flat and oval in shape, and are reddish-brown in color. Nymphs are much smaller in size, only about the size of a pinhead, and are whitish in color. Once they feed they turn bright red in color and are more easily seen. Bed bugs hide during the day and can commonly be found in the seams of and underneath of mattresses and box springs, in the cracks of upholstered furniture, behind baseboards, in the cracks of floors, and in the spaces found in walls and wooden furniture. If you ever spot bed bugs in your South Hadley home, immediately contact American Pest Solutions, so that we can provide the services needed to completely eliminate these parasitic pests from your home. We begin by performing a K-9 inspection, which is fast, non-invasive, and extremely accurate. After the inspection is complete, if bed bugs are confirmed, our professionals will develop a tailored treatment plan based on the specifics of the infestation to eliminate these pests from your property as fast as possible. Contact us today to schedule a K-9 bed bug inspection for your South Hadley home or business!