Simsbury, CT Pest Control
Simsbury is a town filled with nature trails and beautiful parks, located in Hartford County, Connecticut. Our close proximity to nature allows residents to enjoy scenic views and many outdoor amenities. However, pests are also a huge problem for Simsbury's home and business owners. The best way to keep pests out in nature, where they belong, is to implement a year-round pest control plan for your property. At American Pest Solutions, we provide commercial and residential pest control options that will keep your Simsbury property protected from a wide range of common pests. Reach out to us today to learn more about our effective pest control programs and solutions.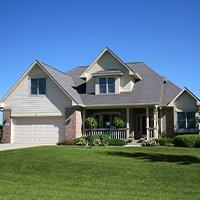 Home Pest Control In Simsbury, CT
You can keep your Simsbury home and family protected from pests with a little help from the pest technicians here at American Pest Solutions. We provide excellent home pest control services that will eliminate existing pest problems and prevent pests from invading throughout the rest of the year. By combining the latest pest control technologies with our 100 years of experience, we offer the most effective and highest-quality home pest control services available. At American Pest Solutions, we care about finding a home pest control plan that works for your Simsbury property. All of our residential pest control services are customized to fit your specific pest control needs. No matter what pests are causing problems for your Simsbury home and family, the pest experts here at American Pest Solutions can help.
Commercial Pest Control In Simsbury, CT
At American Pest Solutions, we are committed to assisting Simsbury business owners in keeping their commercial properties pest-free. Pests living in and around your commercial facility can cause a loss of revenue, business, and trust. By partnering with American Pest Solutions to put a commercial pest control plan in place for your business, you can rest easy knowing your pest problems are taken care of. Our commercial pest control services are specifically designed to keep your customers, employees, equipment, products, and reputation protected from pests. We will work with you to find the right solution for your pest problems. Whether you're dealing with rodents, cockroaches, termites, or any other pest, American Pest Solutions is ready to help. Contact us today for more information about how we protect Simsbury businesses.
The Secret Of Carpenter Ant Prevention In Simsbury, CT
Carpenter ants are often confused with termites because they share similar behaviors and habits. Although carpenter ants aren't as destructive as termites, they can still inflict quite a bit of damage to your Simsbury property. These small pests construct their nests inside wooden materials, such as trees, stumps, logs, or buildings. Carpenter ants don't feed on the wood they infest. Instead, they carve out tunnels and nesting galleries for their colonies. The secret of carpenter ant prevention is reducing the factors that make your property attractive to them. To prevent carpenter ant damage in your Simsbury home or business, consider a few of the following carpenter ant prevention strategies.
Seal any crevices, gaps, or cracks that could allow carpenter ants inside.

Inspect your lawn for existing signs of carpenter ants.

Reduce excess moisture around your property.

Store pet food in airtight containers.

Keep your trash cans sealed.

Clean crumbs and other foods from your counters and floors.
With American Pest Solutions by your side, you don't have to worry about carpenter ants damaging the structure of your Simsbury property. Give us a call today to ask about our carpenter ant control services.
Here Are Some Methods That Simsbury, CT Residents Are Using To Avoid Bed Bugs
For many pests, you can implement prevention measures around your Simsbury property to ensure they don't invade. Whether that's by keeping your floor clean or sealing gaps around the exterior of your residential or commercial property, there are many ways you can avoid pest problems. But what about pests that don't actively seek to find a way onto your property? Bed bugs are hitchhiking pests, which means they can only invade when you bring them to your property. To avoid discovering bed bugs in your Simsbury home or business, keep these bed bug prevention tips in mind:
Inspect hotel and motel rooms before staying in them for the night.

Keep your clothing in airtight plastic bags while traveling.

Try not to set your bags and personal belongings on the floors of public spaces.

Inspect all used furniture items before bringing them onto your property.

Keep an eye out for signs of a bed bug infestation, such as bloodstains, excrement, and live or dead bed bugs.
For immediate help with your bed bug problems, turn to American Pest Solutions. We are happy to provide you with comprehensive bed bug treatments and control options.