Rocky Hill, CT Pest Control
Are property-invading pests driving you crazy this season? Are you looking for a way to ensure your Rocky Hill property is protected year-round? Do you want affordable and high-quality pest control services you can trust? Then reach out to American Pest Solutions! We have over 100 years of experience in the pest control industry, which means you can trust us to keep your commercial or residential property pest-free throughout every season. We work closely with our customers to provide effective pest control solutions they'll be satisfied with. At American Pest Solutions, we don't just treat pest problems, we stop them from happening in the first place. Give us a call today to learn more about our commercial and residential pest control services.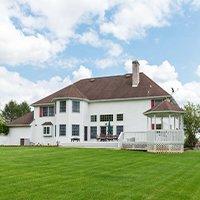 Home Pest Control In Rocky Hill, CT
Is your home really a home if pests are always invading and causing problems for your family? Here at American Pest Solutions, we believe that the only way to keep your home protected from the stress and damage that pests cause is with comprehensive home pest control services. We make it our goal to ensure that your Rocky Hill home is protected from a wide range of common pests all year long. At American Pest Solutions, we work hard to apply a protective barrier around your home that will eliminate existing pests and prevent pest infestations in the future. Our top-of-the-line PestGuard home pest control programs offer effective protection against pests. For answers to your pest control problems, trust American Pest Solutions.
Commercial Pest Control In Rocky Hill, CT
It only takes one pest sighting to turn customers away from your Rocky Hill business for good. Whether you're having problems with rodents, insects, or spiders, you don't want your customers to spot them crawling around in your commercial facility. To protect your Rocky Hill business from the disease and destruction that pests cause, turn to American Pest Solutions. We provide effective 24-hour services for our commercial partners and have the experience necessary to take care of any pest problem, big or small. We care about the success of your Rocky Hill business, which is why we are proud to provide professional commercial pest control services that will fit all of your pest control needs. Pests don't belong in your establishment. Contact American Pest Solutions today for more information about our commercial pest services and control options.
The Secret Of Maintaining A Rodent-Free Home In Rocky Hill, CT
Rodents are common pests that have the ability to frighten even the bravest individuals. Although some people might find mice and rats cute, rodent infestations are not cute at all. Rodents chew on everything, including furniture, wires, pipes, and personal items, which can lead to extensive damage that is costly to repair. In addition to the damage that rodents can inflict to your Rocky Hill property, rodents also pose a serious threat to your health. Hantavirus, salmonella, and typhoid fever are just a few of the harmful diseases rodents are known to spread. Rodents are also known to carry numerous parasites, such as fleas and ticks. The secret to keeping rodents away from your Rocky Hill home or business is removing factors that may encourage rodent activity on your property.
Keep your garbage bins sealed and stored away from your building.

Never leave pet food out in the open when not in use.

Seal openings around your property that could provide rodents easy access to your attic, wall voids, or basement.

Keep the interior and exterior of your building clutter-free to reduce hiding spaces.

Store leftover food items in plastic containers or the refrigerator.
No matter what you do to make your Rocky Hill property less attractive, rodents still might decide to invade. The real secret to keeping your home or business rodent-free is to invest in rodent control services from American Pest Solutions. We will help you control and prevent rodents from invading and causing problems on your property. Give us a call today for more information about our rodent control programs.
Now You Can Get Rid Of Bed Bugs In Rocky Hill, CT With Just One Click!
Finding bed bugs in your Rocky Hill home or business is one of the most unpleasant experiences you could have. While these tiny insects are not much of a danger to your health or well-being, they can cause a lot of stress and frustration. Bed bugs are small insects that feed on the blood of humans. Though bed bugs can bite animals, they seem to prefer human blood. Unfortunately, this means that bed bugs can live anywhere humans are, public areas such as libraries, airports, buses, movie theatres, hotel lobbies and more. Bed bug infestations have become common, which makes proper pest control even more important. Now that the world is filled with new technologies and online pest control options, it's easier than ever to take control of your bed bug problems. By reaching out to the certified pest experts here at American Pest Solutions, you can get rid of bed bugs in no time at all. We provide non-invasive K-9 inspections to identify bed bugs on your property quickly and efficiently. If bed bugs are bugging you, turn to American Pest Solutions. We have what it takes to keep your Rocky Hills home or business free of pests year-round.