Pittsfield, MA Pest Control
Pittsfield, Massachusetts, is known as the "heart of the Berkshires" and offers all of its residents, whether they are single, married, or retired, a very safe place to live and work. Pittsfield is proud of its Downtown Loop which allows residents to walk throughout the entire downtown district to enjoy its many restaurants, shops, and other businesses, or simply as a way to stay healthy. The pest control professionals here at American Pest Solutions also care about the health of Pittsfield residents. We like to do our part in keeping people healthy by providing residents with pest controls services that are not only effective, but that are safe as well. Get rid of pests that can cause health concerns and risks for you and your family with the help of the dedicated pest control professionals here at American Pest Solutions!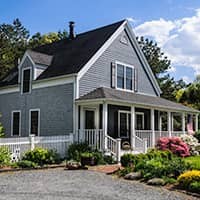 Home Pest Control In Pittsfield, MA
Inspection, treatment, and ongoing protection are all the ways that we here at American Pest Solutions provide exceptional pest control services to all of our customers. Millipedes, centipedes, sow bugs, spiders, wasps, carpenter ants, and mice are all common household pests that are found living in the Pittsfield area and are all pests that are covered in our year-round Pest Guard home pest control plan. With our industry-leading home pest control plan, you can be sure that your house will be free of pests all year long!
Our board certified entomologist designed and engineered Pest Guard home pest control plan to provide customers with the following exceptional services:
An initial inspection of your home and property.

Treatment for existing pest infestations.

A minimum of 4 follow-up visits scheduled through a 12 month service period.

Termite coverage from April thru October that monitors your home for termite activity.

24-hour answering service.
Contact us today for more information about our Pest Guard home pest control plan or for information about our other residential services that can eliminate and control pests like bed bugs, birds, rodents, and termites in your Pittsfield home.
Pittsfield, MA Termite Control
Five billion dollars! This isn't the amount of money you've already spent on coffee this year, but rather the cost of damages that termites cause across the United States each year! Termites enter properties silently and immediately begin using their specially developed mouthparts to tunnel through and devour structural wood. If left untreated, a termite infestation can become very large and lead to severe structural damage that can be quite costly to repair.
At American Pest Solutions we take termite infestations seriously; we are very experienced and highly trained and can eliminate termites from any sized property. Our professionals have access to industry-leading termite solutions that work to completely eradicate these destructive pests from your property. Our methods include:
Advance® Termite Bait System - This system works to control termites through the use of bait stations that are placed around your property. Foraging termites ingest the bait that is placed in the non-invasive bait stations; and when the termites return to the colony, they expose the rest of the colony to it. The bait used is a growth inhibitor, begins working immediately, and quickly eliminates entire colonies, including the queen. The bait stations remain in place where they are routinely monitored by our professionals to prevent future infestations.

Liquid Termicide Treatment - This treatment method involves using a liquid termiticide that is applied underneath the ground around your home's foundation. Termites pass through the treated soil as they make their way into your home, when returning back to the colony they bring the treated soil back to the colony causing fast and complete termite elimination.
Contact American Pest Solutions today to schedule a termite inspection for your Pittsfield property.
Pittsfield, MA Commercial Control Services
No business owner wants their commercial property to be plagued with pest problems, but the reality is keeping a pest-free facility is a very difficult task. The pest control professionals here at American Pest Solutions have developed a commercial pest control program that will take the stress of pest control off your shoulders and provide safe and effective pest elimination and preventative services for a wide range of pests.
Our commercial pest control services include:
The guarantee of prompt, twenty-four-hour service to all of our commercial customers.

Fully licensed technicians that are continually field trained by our staff entomologists to provide the most comprehensive pest control services possible for your facility.

Specialized pest control services for a variety of pests in your commercial facility including: bed bugs, pest birds, rodents, termites, ants, roaches, and wildlife.

The option of asking our board certified entomologist to look at your property first hand.

Transparent Accountability - our exclusive trademarked program. It allows our customers secure online access to pay invoices, view and update account information, view and print statements, schedule service, view billing and service history, and detailed device inspection with bar coded reporting.
Why Choose American Pest Solutions In Pittsfield, MA
There are many reasons to select American Pest Solutions to take care of your Pittsfield property's pest control needs, but one of the many reasons that we are very proud of is our longevity in the pest control industry. We are Massachusetts' oldest family-owned pest control company. We have been dedicated to protecting people, homes, and businesses from nuisance, damaging, and dangerous pests for over 100 years.
At American Pest Solutions, we continue to educate ourselves to make sure that we are offering all of our customers with the most effective, safe, and modern pest control solutions possible! Contact American Pest Solutions and start protecting your Pittsfield, Massachusetts, property from pests, today!