Wilbraham, MA Pest Control
Wilbraham is a delightful suburb of the larger city of Springfield, MA. Comprised of several different neighborhoods, Wilbraham the perfect place to live, play, and thrive. To help keep your Wilbraham home free of the pesky pests that also call this area of Massachusetts home, contact the local pest control experts at American Pest Solutions. For the last 100 years, we have been protecting people and their property from the hassles, dangers, and damages that insects and other pests can cause. To learn more about any of our comprehensive pest control services for either your Wilbraham residential or commercial property, get in touch with American Pest Solutions today!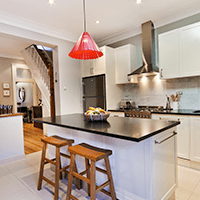 Residential Pest Control In Wilbraham, MA
Have you ever cleaned your home from top to bottom, felt very accomplished, only to wake up the next morning and find spider webs in the corners of your home once again, or find a line of ants marching through your kitchen once again, or hear the pitter-patter of little feet behind the walls of your home? If so, you need to partner with the Massachusetts pest control experts - American Pest Solutions, at American Pest Solutions we have the services, experience, and training needed to completely solve even the toughest of household pest infestations. Through our year-round Pest Guard program, your home will become and remain free of common household pests. The Pest Guard program includes:
An initial visit that is followed by a minimum of 4 visits throughout the next 12 months

An evaluation of your home and treatment of existing pest problems at each visit

Termite coverage that monitors your home for termite activity from April thru October

A 24-hour answering service
Give us a call to learn more about American Pest Solutions and our quality residential pest control solutions which will work to completely eliminate pests from your Wilbraham home, once and for all!
Tips To Prevent House Spiders In Wilbraham, MA
House spiders are tough pests to eliminate because, as their name suggests, they have adapted very well to living and feeding inside homes. They typically find their way inside while foraging for food and then decide to stay if they find an ample source (other insects) and a warm safe environment to live in (the basement, closets, corners of rooms, underneath of furniture). To prevent house spiders from making themselves at home inside your Wilbraham home it is important to eliminate all entry points into your home, some of our top house spider exclusion tips include:
Caulk any spaces found around exterior windows and doors

Seal cracks and crevices found in the foundation and exterior walls

Use door sweeps on all exterior doors

Repair or replace broken screens and vents found on doors and windows

Make sure that all vents have secure covers placed over them

Seal around any spaces that are found around air-conditioners, wires, pipes, and other utilities that are entering into your home

Trim all shrubs, trees, and bushes away from the exterior of your home - spiders will use their branches to gain easy access to your home
To learn more about the benefits of implementing our residential pest control program to keep spiders and their food sources out of your Wilbraham home, give American Pest Solutions a call now!
Commercial Pest Control In Wilbraham, MA
Protect your Wilbraham commercial facility, customers, and employees from the dangers and damages that pests can cause by partnering with the commercial pest control experts at American Pest Solutions. Our commercial pest control services will provide you with the industry-leading services needed to protect your facility from a wide range of pests. Our fully licensed technicians can provide the specialized services needed to protect your business from pests including:
In addition to exceptional commercial pest control services to eliminate pests from your facility and prevent their return, we also offer the benefits of our exclusive Transparent Accountability program. This program allows our customers to easily secure online access to pay invoices, view and update account information, view and print statements, schedule service, view billing and service history, and see detailed device inspection results with barcode reporting. Give us a call to learn more.
How Did Bed Bugs Get Into My Wilbraham, MA Home?
Unfortunately, bed bugs are very good hitchhikers and can make their way into your Wilbraham home in many different ways. Some of the most common ways that bed bugs get into Massachusetts homes include:
While traveling you, family members or luggage could be exposed to bed bugs inside of airports, hotels, buses, taxis, or other public places.

Your children could unknowingly introduce them into your home after being exposed to bed bugs at school or a sleepover.

A houseguest could unintentionally introduce bed bugs into your home.

Bed bugs could make their way into your home on used furniture, clothing, box springs, and mattresses. We highly recommend avoiding the purchase of used items for your Wilbraham home.
To avoid a large scale bed bug infestation from occurring in your Wilbraham home we suggest scheduling routine K-9 bed bug inspections from our trained and dedicated experts. If you are concerned that bed bugs may already be living inside of your home, contact us immediately and we can quickly come to your aid and quickly eliminate every single bed bug, egg, and nymph that is living inside. Contact us today to learn more about our bed bug control services.