Southbridge, MA Pest Control
To protect your home or business from pests like ants, spiders, rodents, termites, bed bugs, and others that also choose to call New England home, trust the pest control experts at American Pest Solutions; we have been dedicated to our customers and the pest control industry since 1913. American Pest Solutions has an outstanding reputation within the communities we serve, partner with us to protect your Southbridge, MA home or business from being invaded and damaged by pests. Residential pest control, commercial pest control, termite control, and more; we have the pest control services needed to keep pests out of any Southbridge property, protecting both people and property from their dangers and damages.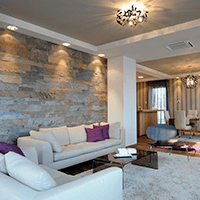 Residential Pest Control In Southbridge, MAA
Whether you are looking for general pest control services or services to target a specific pest problem that is plaguing your Southbridge, MA home we have the pest control options needed to meet your home's and family's needs! Our customizable, targeted pest control services include:
Wildlife control

Green pest control
For a year-round solution to a variety of common household invading pests, choose our PestGuard plan. The PestGuard plan provides customers with an inspection of your home and property which is then followed by treatment for current pest problems. Our professionals then provide 4 follow-up visits throughout the next 12 months; during these follow-up visits, we will usually provide treatment to the exterior of your home unless there is a specific problem inside of your home. Additional benefits of choosing this year-round program for your Southbridge home include the monitoring of your home for termite activity from April thru October, a 24-hour answering service, and of course complete year-round protection for your home and family against common household pests. Give us a call to learn more about any of our residential pest control service options!
House Spider Prevention Tips For Southbridge, MA Residents
Despite their name, house spiders do not make a good houseguest, they don't help pay the mortgage, they don't do laundry, and they won't help with the dishes. What they will do is create unsightly webs in the corners of your home, startle you in the shower, and make your basement a place you would rather not visit! To help deter these house-invading spiders from choosing your home to live inside, the professionals at American Pest Solutions always recommend putting into place our year-round PestGuard plan to keep spiders and the insects they feed on out of your home. In addition to the PestGuard program listed below are some helpful house spider prevention tips:
Make your property less attractive to house spiders by removing areas of overgrown vegetation, piles of wood, and like items from your property

Inspect your home's foundation sealing any cracks or crevices found that could allow spiders to easily slip inside of your home

Make sure that doors and window screens are completely intact

Caulk gaps found around windows and doors

Switch out white outdoor lights that attract insects to them for yellow outdoor lighting or LED lights which are both less attractive to insects

Keep clutter in the storage areas of your home to a minimum, the fewer places they have to secretly live, the better
To learn more about eliminating unwanted house spiders from your Southbridge home, give us a call today.
Commercial Pest Control Solutions In South Bridge, MA
Insects, rodents, and other pests should never be allowed access into your Southbridge business, in addition to the damage that they can cause to your facility and product, the diseases they can introduce, and the stress that they can cause, pests can cause irreversible damage to your business's reputation within the Southbridge community. But, the above can all be easily prevented by partnering with the commercial pest control experts at American Pest Solutions. Our professionals will quickly eliminate current pests from your facility and provide the services needed to keep future pests from returning! Our fully licensed, educated, and trained professionals utilize our effective and environmentally friendly treatments to completely rid pests from your business. Other benefits of choosing American Pest Solutions for your commercial pest control needs include:
24-hour service for commercial customers

Access to our trademarked Transparent Accountability program to manage your account online

Our board-certified entomologist provides ongoing field training and specialized education for all our professional staff
Contact us today to learn more about implementing a professional commercial pest control program into your Southbridge business.
Protect Your Southbridge, MA Property From Termites
Don't let termites remodel your home without your consent, put into place the termite control services needed to eliminate and prevent problems with wood-eating termites. The termite professionals at American Pest Solutions have the training, knowledge and modern technology needed to protect your home from highly damaging termites. At American Pest Solutions we solve problems with termites through either the installation of a baiting system or the application of a liquid termiticide.
Advance® Termite Bait System - This system works to control termites through the use of bait stations that are placed on your property. Foraging termites enter into the bait stations and ingest the bait; the termites then return to the colony exposing the rest of the colony to the highly effective bait. The bait acts as a growth inhibitor to quickly eliminate the entire invading colony, including the queen. The bait stations remain in place, where they are routinely monitored by our professionals to help prevent future infestations.

Liquid Termicide Treatment - A liquid termiticide is applied underneath of the ground around your home's foundation. Termites pass through the treated soil to make their way into your home, and when they return back to the colony they bring the residue with them, causing the fast and complete elimination of the entire colony.
Give us a call today to start protecting your Southbridge home from termites!