Longmeadow, MA Pest Control
Where once existed an area of farmland now stands the western Massachusetts town of Longmeadow. This thriving town is full of both historic and new buildings alike, all which need to be protected from being invaded by the insects, rodents and other pests that also call Longmeadow home. To protect your home or business from New England pests like ants, spiders, rodents, bed bugs, termites, and more, turn to the pest control experts at American Pest Solutions. We have been dedicated to our customers and to the pest control industry since 1913, and have an outstanding reputation with the communities and customers that we serve. Learn today why so many of your Longmeadow neighbors have already chosen American Pest Solutions to take care of their pest control needs. Residential pest control, commercial pest control, termite control, and more. We have what you need to maintain a pest-free property!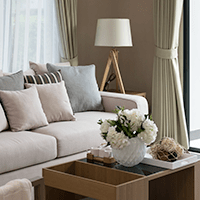 Residential Pest Control in Longmeadow, MA
Get the year-round pest protection your home needs to keep pests out and to stop them from damaging your home, destroying your personal property, introducing disease to your family and pets, and more. Our Pest Guard pest control plan provides the year-round protection that is needed to maintain a pest-free household. Our residential pest control plan includes an initial inspection of your home and property, the treatment of existing pest infestations, a minimum of 4 follow-ups visits scheduled through a 12 month service period, and access to our 24-hour answering service. Pest Guard also includes termite coverage, where our professionals will install in-ground termite monitoring stations and monitor on a regular basis for termite activity from April through October. If during the monitoring process termites are ever discovered we will change over to an active baiting program and if needed install additional stations around your property. To learn more about protecting your Longmeadow home from common household insects including highly damaging termites, get in touch with us today at American Pest Solutions.
Guide to Getting Rid of House Spiders in Longmeadow, MA
House spiders are not a dangerous species of spider to have in your home, but that does not mean that you want to share your living spaces with these eight-legged creepy critters. House spiders are yellowish-brown in color and have distinctive darker chevron markings on their bodies and legs, their bodies grow to between 3/16th and 5/16th in length. If you are finding spider's webs throughout your home or seeing adult house spiders in the quiet areas of your home like the corners of bathrooms and closets, or in the attic or basement, contact the spider control professionals at American Pest Solutions. Our professionals can inspect your home, find and treat the spiders that are living in it, and put into place the prevention measures needed to keep house spiders and the food sources that may be attracting them to your home (other household insects) out. In addition to partnering with American Pest Solutions to get rid of an infestation, making the following changes in and around your Longmeadow home will help to keep house spiders from choosing your home to invade.
Seal spaces found in the exterior walls and foundation of your home that they can squeeze their body through

Caulk any spaces found around windows and doors

Place door sweeps on all exterior doors

Make sure that all window and door screens are completely intact

Trim back bushes and other landscaping away from the exterior of your home
Commercial Pest Control Solutions in Longmeadow, MA
There are many ways that pests can enter into your Longmeadow commercial facility, through small cracks and crevices in the foundation and exterior walls, through spaces found around windows and doors, through open garage or delivery doors, inside packages, through pipes, and unfortunately even on customers or employees. To combat the constant threat of a pest invasion and keep pests outside your business long-term, turn to the experts at American Pest Solutions. We will provide you with the rapid response that is required to eliminate pests from your facility and keep them from returning and ruining your business' reputation. Trust our highly trained and educated professionals to provide you with modern, effective, eco-friendly commercial pest control services. In addition to our general commercial pest control, we also offer targeted solutions for specific pests including bed bugs, rodents, termites, ants, roaches, pest birds, and wildlife.
Tips to Avoid Bed Bugs in Longmeadow, MA
Bed bugs are a major problem in cities and towns all across the country. They can be picked up while traveling, at school, visiting at a relative's house, while just running daily errands or virtually any other place that you visit or spend time in. One of the most important ways that you can avoid bringing these blood-feeding pests into your Longmeadow home is to know exactly what they look like. Adult bed bugs grow to be about 1/8 of an inch in length, have a flat oval shape, and are reddish brown in color; if they have recently fed they may be a more purplish color and become swollen in shape. If bed bugs have found their way into your home you may see some or all of the following signs:
Black patches or streaks in the seams of mattresses, box springs or in the seams of upholstered furniture

Blood stains on sheets, pillowcases, mattresses, box springs, upholstered furniture

As bed bugs grow they shed their skins, leaving piles of these skins in the seams of the mattress, underneath of box springs, and along the floor

A musty or mildew-like odor to the air inside of your home

You or family members waking up with unexplained bug bites
If you ever see signs of bed bugs in your Longmeadow home, contact American Pest Solutions immediately. Our bed bug control solutions include a K-9 bed bug inspection and professional treatment using both non-chemical and chemical controls to give you the most comprehensive solution possible to any size bed bug infestation. Give us a call to learn more about our bed bug control solutions.