Glastonbury, CT Pest Control
Founded in the late 1600s, Glastonbury is a historic Connecticut town located along the banks of the Connecticut River. Today Glastonbury offers a wonderful place for people to live and work. At American Pest Solutions, we also have a rich history. For more than 100 years we have been protecting people and property in Western Massachusetts and Hartford County, CT from a variety of pests like ants, rodents, ticks, pantry pests, spiders, mosquitoes, termites, and bed bugs. With the help of our trained professionals and our residential and commercial pest control services, we can help you maintain a pest-free home or business. To learn more about our effective pest control solutions, give American Pest Solutions a call today!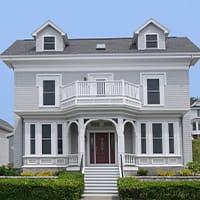 Residential Pest Control In Glastonbury, CT
When insects and rodents decide to invade your Glastonbury home to nest and forage for food, they can cause a wide variety of problems. They damage structures, introduce dangerous bacteria and diseases, contaminate food, damage personal property, and can cause sleepless nights and stress-filled days. To keep pests out of your house throughout the entire year, turn to American Pest Solutions and our Pest Guard Program. Developed by our staff entomologists, the effective, yet affordable program will quickly eliminate any current pests and then focuses on the prevention of future pest problems. This program also offers the benefit of termite coverage by monitoring your home for termite activity from April-October. To begin maintaining a pest-free household throughout the entire year, give American Pest Solutions a call today!
Tips To Avoid Problems With Rodents In Glastonbury, CT
Rodents love living near people, and why wouldn't they? We provide them with everything they need to live comfortably—food, water, and shelter. To help prevent rodents from being attracted to your property, and eventually, inside of your home, we want to offer you the following prevention tips:
Remove tree stumps, fallen trees, piles of leaves, excess woodpiles, and other debris from your property where rodents can hide and nest.

Eliminate water sources. Fix clogged gutters, remove bird feeders, empty wading pools when not in use, and fix leaky hoses, pipes, and fixtures.

Remove food sources. Keep tight-fitting lids on trash cans and compost bins, remove bird feeders, keep outdoor eating areas picked-up, wash dishes regularly, vacuum and wipe down counters frequently, and store food in the fridge or containers with air-tight lids.

Eliminate entry points into your house. Seal openings in the foundation and exterior walls, place a cap on the chimney, fix holes along the roofline, place mesh covers over all vents, put weather stripping around windows and doors and make sure screens are intact.
If rodents ever become a problem on your property or in your home know that American Pest Solutions can quickly come to your aid. We offer comprehensive rodent removal and repair services that address any current problems and work to prevent future ones. To learn more about our rodent control services, contact us today.
Commercial Pest Control In Glastonbury, CT
The truth is that keeping pests out of any commercial facility is a difficult task. They can enter in a multitude of ways, either on their own or accidentally inside of deliveries or shipments. To maintain a pest-free facility and keep pests like bed bugs, roaches, rodents, ants, and more, away from your building, inventory, customers, and employees, partner with American Pest Solutions. We will provide you with the peace of mind knowing that pests won't be able to enter into your facility and damage your business's reputation. To guard commercial facilities against pests, American Pest Solutions provides 24-hour service, effective treatments performed by our licensed and educated technicians, and the availability of our board-certified entomologists to look at your property by appointment. To learn more about our effective solutions to commercial pest problems, give us a call today.
How To Keep Your Glastonbury Yard Free Of Bees & Wasps
Obviously, getting stung by a bee or wasp is something we all want to avoid. In order to protect yourself from these stinging insects, it's important to take certain precautionary measures to prevent their presence. Here are a few ways to discourage bees and wasps from nesting in your Glastonbury yard:
Apply caulking to seal cracks and crevices around the porch.

Keep trees and shrubs trimmed, and well-maintained.

Make sure to cover up holes in the ground with cement or grass

Promptly dispose of trash, and clean spills right when they happen.

Reduce access to food, and never leave food (human and pet) outside.

Store garbage in tightly sealed cans, and cover any compost piles.
At the end of the day, the best and most effective way to guard your yard from bees and wasps is to call in the pros. American Pest Solutions is your local source for quality stinging insect control. We're experienced in dealing with bees and wasps, keeping them from nesting on your property, and preventing their presence moving forward. Contact us to learn more.
Four Signs Of Carpenter Ants In Glastonbury Homes
Carpenter ants are destructive pests that can do some real damage to your Glastonbury, CT home. There's a common misconception that carpenter ants eat wood, but they just damage wood, and burrow in it to make nests. The sooner you're able to detect a carpenter ant problem, the better your chances of minimizing the spread of the infestation. Here are four signs of carpenter ants to be on the lookout for around your home:
Identify infested, moistened, or decayed wood by easily piercing it with a knife or tapping on wood to check for a hollow sound.

Listen for faint rustling sounds in the walls; these are the carpenter ants burrowing in the wall voids.

Look for piles of wood shavings found beneath wooden items, and spot any trails of sawdust around the property.

See if there are any shed wings laying around window sills, baseboard, and vents, indicating swarmers seeking locations to nest.
The most reliable way to detect a carpenter ant infestation is to secure ongoing services from the pest professionals. American Pest Solutions is here to detect all carpenter ant activity around your home, and eliminate them from the premises once and for all. Our team provides quality carpenter ant control and prevention services, and we're here to help you. Call today to get started.
How Dangerous Are The Fleas & Ticks In Glastonbury?
Glastonbury, CT is a great place to live, but unfortunately, we're exposed to fleas and ticks all year long. Fleas and ticks are tiny parasitic pests that can cause a lot of harm. Ticks feed on the blood of mammals, birds, reptiles, and amphibians, while fleas only feed on mammals and birds. How dangerous are they? Well, both fleas and ticks are vector pests, meaning they can transmit a variety of diseases through their bite.

As fleas and ticks travel from one animal to the next, they can pick up infections, bacteria, and pathogens. If you are bitten by an infected flea or tick, these diseases can be transmitted into your body. The resulting health conditions can be serious. Some of the more common diseases include Lyme disease, tularemia, Bubonic plague, and ehrlichiosis, just to name a few.

In order to effectively protect yourself and the ones you love from the dangers of fleas and ticks, it's important to minimize your exposure to these parasites at all costs. The team at American Pest Solutions is proud to offer comprehensive flea and tick control and prevention services that allow you to feel safe and protected on your Glastonbury property. Get in touch with us today; we're here to help.