Glastonbury, CT Pest Control
Founded in the late 1600s, Glastonbury is a historic Connecticut town located along the banks of the Connecticut River. Today Glastonbury offers a wonderful place for people to live and work. At American Pest Solutions, we also have a rich history. For more than 100 years we have been protecting people and property in Western Massachusetts and Hartford County, CT from a variety of pests like ants, rodents, ticks, pantry pests, spiders, mosquitoes, termites, and bed bugs. With the help of our trained professionals and our residential and commercial pest control services, we can help you maintain a pest-free home or business. To learn more about our effective pest control solutions, give American Pest Solutions a call today!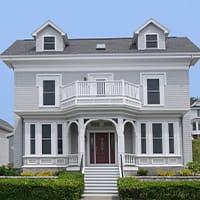 Residential Pest Control In Glastonbury, CT
When insects and rodents decide to invade your Glastonbury home to nest and forage for food, they can cause a wide variety of problems. They damage structures, introduce dangerous bacteria and diseases, contaminate food, damage personal property, and can cause sleepless nights and stress-filled days. To keep pests out of your house throughout the entire year, turn to American Pest Solutions and our Pest Guard Program. Developed by our staff entomologists, the effective, yet affordable program will quickly eliminate any current pests and then focuses on the prevention of future pest problems. This program also offers the benefit of termite coverage by monitoring your home for termite activity from April-October. To begin maintaining a pest-free household throughout the entire year, give American Pest Solutions a call today!
Tips To Avoid Problems With Rodents In Glastonbury, CT
Rodents love living near people, and why wouldn't they? We provide them with everything they need to live comfortably—food, water, and shelter. To help prevent rodents from being attracted to your property, and eventually, inside of your home, we want to offer you the following prevention tips:
Remove tree stumps, fallen trees, piles of leaves, excess woodpiles, and other debris from your property where rodents can hide and nest.

Eliminate water sources. Fix clogged gutters, remove bird feeders, empty wading pools when not in use, and fix leaky hoses, pipes, and fixtures.

Remove food sources. Keep tight-fitting lids on trash cans and compost bins, remove bird feeders, keep outdoor eating areas picked-up, wash dishes regularly, vacuum and wipe down counters frequently, and store food in the fridge or containers with air-tight lids.

Eliminate entry points into your house. Seal openings in the foundation and exterior walls, place a cap on the chimney, fix holes along the roofline, place mesh covers over all vents, put weather stripping around windows and doors and make sure screens are intact.
If rodents ever become a problem on your property or in your home know that American Pest Solutions can quickly come to your aid. We offer comprehensive rodent removal and repair services that address any current problems and work to prevent future ones. To learn more about our rodent control services, contact us today.
Commercial Pest Control In Glastonbury, CT
The truth is that keeping pests out of any commercial facility is a difficult task. They can enter in a multitude of ways, either on their own or accidentally inside of deliveries or shipments. To maintain a pest-free facility and keep pests like bed bugs, roaches, rodents, ants, and more, away from your building, inventory, customers, and employees, partner with American Pest Solutions. We will provide you with the peace of mind knowing that pests won't be able to enter into your facility and damage your business's reputation. To guard commercial facilities against pests, American Pest Solutions provides 24-hour service, effective treatments performed by our licensed and educated technicians, and the availability of our board-certified entomologists to look at your property by appointment. To learn more about our effective solutions to commercial pest problems, give us a call today.
Termite Damage In Glastonbury, CT Is Avoidable
Termite damage is most certainly something that you can guard against. In fact, the ability to avoid termite damage is the main reason that homeowners' insurance does not cover the devastation termites cause. By partnering with professionals that offer effective termite control and elimination services, you can protect your home and bank account from costly termite damage.

At American Pest Solutions, we can protect your home from termite damage through routine termite inspections and the installation of a bait system on your property. American Pest Solutions recommends the Advance® Termite Bait System to monitor for termite activity and to eliminate them. The system defends your structure against termites 24/7. We also have available a liquid termiticide option that works to quickly and effectively remove termites. For more information about guarding your property against wood-eating termites, reach out to American Pest Solutions today.