Northampton, MA Pest Control
Northampton, MA is known as "Paradise City" due to the all the great natural beauty that is found throughout this Pioneer Valley City. Northampton offers traditional neighborhoods, a vibrant New England downtown, and a lively cultural community. At American Pest Solutions we take pride in being able to offer Northampton residents with the pest control solutions they need to sleep soundly knowing that their home or business is protected from pest dangers and damages. For over 100 years we have been offering our customers comprehensive pest control services that include inspection, treatment, and on-going protection to very effectively eliminate pests and to keep them from returning. Find out why so many New England home and business owners trust American Pest Solutions to provide the solution for their pest problems!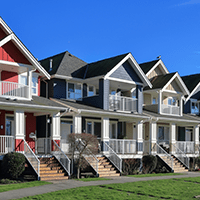 Residential Pest Control Services In Northampton, MA
At American Pest Solutions we can protect homes and the people that live inside them from pests through our comprehensive year-round pest control plan; or through our targeted services that have been designed to protect your home from specific pests. Our customized, specific pest control services include rodent control and exclusion, bee and wasp eradication and control and wildlife control. Our year-round PestGuard plan provides customers with an inspection of your home and property which is then followed by treatment for existing pest infestations; 4 follow-up visits during the 12-month service period are then provided. These visits will usually provide treatment to the exterior of your home - unless there are specific pest problems inside your home that pops-up. Other benefits to this year-round program include termite coverage that monitors your home for termite activity from April thru October, a 24-hour answering service, and the peace of mind knowing that you have complete year-round protection against common household pests in your home. Give us a call to learn more about any of our residential pest control services!
What Do Bed Bugs Look Like In Northampton, MA
Knowing what a bed bug looks like is extremely important; it can help you to avoid coming into contact with these pests while traveling, purchasing items, or running daily errands; it can also help you to identify an infestation in your home or business sooner than later and allow you to get the professional help you need as quickly as possible. An important note about the appearance of an adult bed bug is that it will differ slightly depending on how long it has been since their last feeding. Before a blood meal adult bed bugs are reddish-brown in color, have six legs, are about 1/4 inch in length, and have a flat oval shape. After feeding bed bugs will turn redder in color and become more swollen and stretched-out in appearance. Adult bed bugs are most often found hiding during the day in the cracks and crevices of mattresses and box springs, in cracks found in walls and wooden furniture, behind pictures, outlets, clocks and behind baseboards. If at any time you notice bed bugs on your Northampton, MA property, contact us at American Pest Solutions immediately, we will quickly come to your aide providing inspection and treatment services to completely get rid of these pests. Contact us today to learn more about bed bugs and our bed bug control solutions!
Protect Your Northampton, MA Business From Pests
Protect your Northampton, MA business from pests with the help of the dedicated professionals at American Pest Solutions. We are committed to protecting your commercial property, your customers, your employees, and of course your reputation within the community. One of the most damaging things that can happen to your business is to have pests spotted in your facility, even the spotting of just one pest can cause serious consequences. Our professionals have the education and training needed to specialize in the control and elimination of many common pests including:
Bed Bugs

Pest Birds

Rodents

Termites

Ants

Roaches

Wildlife
More benefits to choosing American Pest Solutions to take care of your commercial facilities pest control needs include twenty-four-hour service for all of our commercial customers, fully licensed continually field trained technicians, and access to our trademarked Transparent Accountability program which allows customers secure online access to manage their accounts. Get in touch with us now to learn more about our commercial pest control programs and why they would be a good fit for your Northampton business!
Tips To Prevent Clover Mites In Northampton, MA
Clover mites are a close relative of spiders and mites, and like spiders and mites, clover mites can invade your Northampton property and become a huge nuisance. Clover mites are about the size of a pinhead, they are usually bright red in color, and have eight legs with the front pair being larger than the rest. These pests are very small so preventing them from getting into your home can be extremely difficult, but preventing them is important this is because their small size makes them easily squishable and they will leave behind red stains on walls, upholstered furniture, curtains, and other items. Clover mite prevention tips include:
Seal big gaps and tiny cracks and crevices in your home's foundation and exterior walls.

Caulk spaces found around windows and doors.

Make sure there are no gaps found around utility lines entering your home, if there are seal those spaces.

Since clover mites feed on grasses and clover, create an 18 inch stone barrier between your home's foundation and any grass.

Put into place American Pest Solution's year-round PestGuard plan to stop clover mites and other household pests from invading your Northampton home.