Effective Pest Management In Newington, CT
Pests seem to haunt every Newington home and business. No matter what you do to try and prevent pests from invading, nothing is as effective as year-round pest protection from American Pest Solutions. With the help of our licensed pest technicians, you can defend your Newington home or business property from the many problems pests cause. American Pest Solutions has over 100 years of pest control experience, which means you can trust that we know how to get the job done right. We will work with you to find a pest control plan that fits the needs of your property and your budget. Contact us today to learn more information about our residential and commercial pest control programs.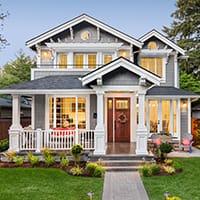 Home Pest Control In Newington, CT
Insects and rodents belong outside, not in your Newington home, where they can damage your furniture, contaminate your food items, and spread diseases to your family. Without professional help, pests are often a challenge. To help you maintain a pest-free environment in your Newington home, American Pest Solutions offers several home pest control services for you to choose from. Our PestGuard home pest control plans provide thorough pest inspections, treatments, and year-round prevention measures. Each of our customizable home pest control plans is designed with your needs in mind. To discover more about what American Pest Solutions has to offer, reach out to us today.
Commercial Pest Control In Newington, CT
Here at American Pest Solutions, we protect healthcare facilities, restaurants, retail stores, food processing facilities, and other Newington business properties from damaging and disease-spreading pests. With our top-of-the-line commercial pest control services protecting your establishment, you can focus on all the other responsibilities that come with running a successful business. We apply targeted treatments to eliminate existing pest infestations and prevent future pest activity by implementing effective prevention strategies around your property. At American Pest Solutions, we offer long-term solutions to keep pests away from your Newington business year-round. To learn more about how we can protect your commercial property from pests, give us a call. We're always ready to help you with your pest control needs.
The Quickest Way To Solve Rodent Problems In Newington, CT
Rodents might seem cute and cuddly to some, but rodent infestations can cause serious problems if you're not careful. Many rodents are known to carry dangerous diseases such as tularemia, hantavirus, and plague. When rodents invade your Newington property, they transfer these harmful diseases to your counters, floors, personal items, and food products. In addition to the health risks that rodent infestations cause, rodents are also responsible for damaging property by chewing on pipes, wires, books, and furniture.

The quickest way to solve your rodent problems is by reaching out to American Pest Solutions for immediate assistance. Our certified pest technicians have experience dealing with many different pests, including rodents. At American Pest Solutions, we make it our goal to keep rodents and other pests away from your Newington property. To avoid rodent problems in your home or business, contact the professionals at American Pest Solutions today.
Get Rid Of Termites Once And For All In Newington, CT
Termites are responsible for over 5 billion in damages each year across the United States alone. When it comes to termite prevention, there's only so much you can do. A few ways you can help prevent termite activity in and around your Newington property include:
Removing water-damaged wood and replacing it with dry, sound wood

Keeping wood-to-soil contact to a minimum

Repairing leaks in your piping, drains, and faucets

Sealing gaps around the exterior of your property

Removing decaying or dead wood from your lawn (such as logs and stumps)

Trimming foliage and shrubs away from your building

Reducing excess moisture in and around your home or business
However, if termites have already invaded your Newington home or business building, the only effective way to get rid of them is with help from the pest technicians at American Pest Solutions. We provide fast-acting liquid treatments that can eliminate an entire termite colony in 15 to 45 days. Our termite control services also include monitoring and bait systems that are designed to detect and eliminate termites that are already active around your Newington property. With termite control and prevention services from American Pest Solutions, you can enjoy a termite-free property in no time at all. Just give us a call today to schedule a termite inspection.