Leominster, MA Pest Control
Leominster is located in Worcester County, west of Boston. Leominster is home to fun-loving, hard-working people and offers its residents many parks, playgrounds, libraries, excellent schools, diverse neighborhoods, and successful businesses – both large and small. To keep your home or business free of common pests like centipedes, ants, spiders, stinging insects, rodents, and more, partner with the professionals at American Pest Solutions. Pests are more than just an annoyance; they can damage property, contaminate food, and make you and your family ill. American Pest Solutions is dedicated to providing the services you need to eliminate and control the pests found living in Leominster, and we can help you keep them out of your home or business for good!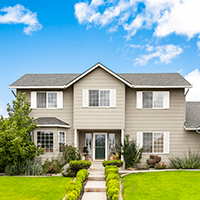 Home Pest Control In Leominster, MA
Pests are professionals at squeezing through the tiniest of openings to gain access into any Leominster home. Their goal is to take advantage of the food, water, and shelter sources found inside. Luckily, the real professionals at American Pest Solutions understand just how tricky pests can be and have the experience and dedication needed to get rid of pests through our green pest management program or our comprehensive Pest Guard Home Pest Control Plan.
Our Pest Guard Home Pest Control Plan provides the year-round services you need to protect your home, your belongings, and your family from common household pests. This plan includes an initial inspection of your home and property, the treatment of existing pest infestations, and a minimum of 4 follow-ups visits scheduled through a 12 month service period. Other benefits of choosing American Pest Solutions year-round home pest control program include the peace of mind of having termite coverage (monitoring of your home for termite activity) and access to our 24-hour answering service. For more information about our comprehensive home pest control program or the benefits of our green pest management program, give us a call today.
Bed Bug Prevention Tips In Leominster, MA
Bed bugs are a difficult pest to prevent. They can be found in almost any public place and will hitchhike unnoticed into homes and business where they breed and thrive feeding on the blood of the people sleeping inside. American Pest Solutions wants to help protect you and your family from parasitic bed bugs by offering some common bed bug prevention tips.
Know the common signs of a bed bug infestation: black patches or streaks in the seams of mattresses, box springs or upholstered furniture; blood stains on sheets, pillowcases, mattresses, box springs, upholstered furniture; and/or a musty odor inside your home.

Bed bugs can be picked up anywhere and any home can unknowingly be infested. When returning from vacation, from an overnight stay at a friend's, or from a semester at college, make sure to thoroughly wash all clothing, sheets, and outerwear in hot water. Vacuum out and wipe down all suitcases and bags that were used.

Inspect where you are staying for signs of bed bugs before you bring your luggage or other belongings into your room.

Avoid purchasing or salvaging used wooden or upholstered furniture, clothing, mattresses, and box springs if at all possible.
If you suspect bed bugs in your Leominster home or business quick action is a must. American Pest Solutions has the ability to provide fast, long-term solutions to bed bugs. Contact us today to schedule a K-9 bed bug inspection for your property or to learn more about how we can eliminate bed bugs from your Massachusetts property.
Commercial Pest Control Services In Leominster, MA
Putting education and training first is how we are able to so successfully protect commercial properties from dangerous, disease spreading, reputation damaging pests. Our board-certified entomologist provides on-going field training and specialized education for all our professionals. We understand that when pests arrive in your commercial setting quick action is imperative. This is why we guarantee on-time, 24-hour service. When you partner with American Pest Solutions, you can gain the peace of mind that comes from knowing you are receiving specialized pest control services to protect your commercial facility from a variety of pests and wildlife. Contact us today to learn more about the highly effective commercial pest control services from American Pest Solutions.
Why Choose American Pest Solutions In Leominster MA
American Pest Solutions is a local Massachusetts pest control company that began with the commitment to protect our local communities from that pest that live amongst us - a commitment that we still hold to. For over 100 years we have been dedicated to providing effective and modern solutions to solve any pest problem. All of our employees are extremely dedicated and passionate about pest control and are able to provide the very best pest control services along with superior customer service interactions. We are a Quality-Pro Certified company, meaning we exceed industry standards for business practices, customer service, testing & training, as well as environmental stewardship. Plus, we have an A+ rating with the Better Business Bureau! For industry leading solutions to the pest pressures in your Leominster home or business, contact the Good Guys at American Pest Solutions now.