Holyoke, MA Pest Control
Exciting, dynamic, opportunity, and community driven are all words used to describe the city of Holyoke, Massachusetts. Holyoke was originally developed to be an industrial community; and to this day, it still has a thriving business district in addition to its diverse residential neighborhoods. Holyoke provides the perfect mix of an urban city nestled amongst natural serenity. The pest professionals at American Pest Solutions can protect your Holyoke residential or commercial property from common pests like termites, ants, roaches, spiders, wasps, centipedes, mice, and more through our selection of pest control programs. From general pest control to programs for specific pest related needs, we have what you need to keep Massachusetts pests from invading your Holyoke home or business!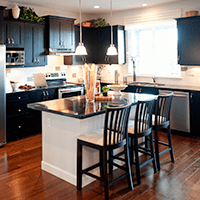 Residential Pest Control in Holyoke, MA
The key to our success of controlling and eliminating pests living in and around your Holyoke home is the dedication of our pest control technicians and our board-certified entomologists. Our board-certified entomologists provide the field training and specialized education for all of our dedicated staff, along with designing and engineering our Pest Guard Home Pest Control Plan. At American Pest Solutions, we work together to ensure you are getting the services you need and deserve! Our Pest Guard Home Pest Control Plan includes:
Year-round pest protection for your home

24-hour answering service

A thorough inspection performed by one of our state-certified and licensed pest control consultants

Treatment of existing pest problems

A minimum of 4 visits during the 12 month service period after our initial visit
To learn more about our Pest Guard Home Pest Control Plan, our specialized pest control services, or to schedule a free home evaluation, give us a call today.
Commercial Pest Control in Holyoke, MA
Protecting your commercial facility from being invaded by pests is a very difficult job. Pests don't knock on the front door and announce their presence; insects, rodents, and other pests are sneaky and can enter your business in multiple ways. They can, and if given the opportunity, enter inside through small cracks and crevices in the foundation, through spaces around windows and doors, through open garage or delivery doors, inside packages and deliveries, through drains and pipes, on customers or employees, or even on other pests that have already invaded your facility! The good news is that though pests think they have the upper hand, they won't once you partner with the commercial pest control experts at American Pest Solutions. Our professionals are highly trained and educated and provide the rapid response you need to gain the upper hand! We can handle any pest problem and offer specialized solutions for bed bugs, pest birds, rodents, termites, ants, roaches, and wildlife. Contact us today to learn more about our efficient, environmentally friendly commercial pest control solutions!
Avoid Bed Bugs in Holyoke, MA
The best way to avoid a large, full-scale bed bug infestation in your Holyoke property is to schedule routine K-9 bed bug inspections. A bed bug inspection can provide you with the peace of mind that only comes from knowing that your property is bed bug free, or it can lead to the quick elimination of a small infestation. Our K-9 inspections are fast, non-invasive, and extremely efficient. After the inspection, if needed, our professionals will develop a plan based on the specifics of the infestation!
In addition to routine inspections, other ways that you can avoid a large bed bug infestation in your Holyoke property is to take the following steps:
When traveling, be sure to keep bags, purses, and coats off the floor of airports, train stations, and bus depots. Inspect the seams of seats on planes, trains, and buses for adult bed bugs before sitting down.

Before bringing luggage into your hotel room, inspect it for bed bugs or signs of bed bugs. If any are found request a different, non-adjacent room or switch hotels.

Keep luggage off the floor in a hotel room and store items not being used in sealed plastic bags.

Upon returning home, immediately wash all clothing and outerwear in hot water. Followed by a tumble in the dryer.

Vacuum and wipe down suitcases after emptying them.

Routinely wash outerwear (even when not traveling).

Try not to purchase used mattresses, box springs, or upholstered furniture for your home.
Contact us today to schedule a bed bug inspection for your Holyoke property!
Why Choose American Pest Solutions in Holyoke, MA
American Pest Solutions is the oldest family owned pest control company in Massachusetts. Our company began with the simple goal of protecting local Massachusetts communities from the pests that live near us and that have the potential to invade our properties and cause damages and introduce diseases. For over 100 years we have been dedicated to providing effective and modern solutions to solve any pest problem. All of our employees are extremely dedicated and passionate about pest control and strive to provide the very best customer service experiences possible. We are also proud to say that we are a QualityPro Certified company, meaning we exceed industry standards; and we have an A+ rating with the Better Business Bureau! In addition to residential pest control, commercial pest control, and bed bug services, we provide the following services to protect Holyoke homes and businesses from pests:
Contact us today to discover which pest control service is the perfect fit for your Holyoke property!