Hampden, MA Pest Control
Hampden, a town in Massachusetts, is surrounded by green hills and sloping mountains and offers beautiful views. This lovely town provides an environment that is perfect for people to live, play, and raise a family in. Unfortunately, it is not just people that love Hampden, many species of insects and rodents also call this lovely Massachusetts community home. To help keep your home or business free of the many pests that also live in this area, turn to American Pest Solutions and our 100 years of pest control experience. With residential pest control, commercial pest control, mosquito control, termite control, and our other highly effective, comprehensive services, American Pest Solutions has what you need to keep your Massachusetts property free of area pests!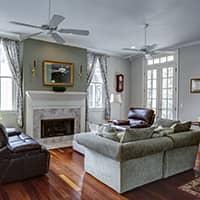 Residential Pest Control In Hampden, MA
To protect your home from being invaded and damaged by pests that live in and around Hampden, trust the residential pest control services provided by American Pest Solutions. We have the experience needed to protect Massachusetts homes and families from the damage pests can cause, the diseases they can introduce, and contamination of food and food-prep areas. Through our Pest Guard program, our professionals provide customers with an initial service visit and a minimum of 4 follow-up visits during the next 12 months. At each visit, you will receive an evaluation of your home and treatment of existing pest problems. This program also includes the benefits of termite coverage which monitors your home for termite activity from April thru October and a 24-hour answering service. Contact us today to learn more about protecting your Hampden home from the year-round threat of pest invasions with expert help from American Pest Solutions.
Guide To Keeping Rodents Out Of Your Hampden, MA Home
Protecting your home and family from rodents begins with rodent-proofing your home. Every crack and crevice in your foundation and outer walls needs to be found and sealed to stop these furry intruders from making their way into your Hampden home where they can cause damage to structure and belongings and introduce dangers to your family. Listed below is a quick guide to help you keep rodents out of your family's home.
Complete a detailed inspection of foundation walls, sealing any holes found.

Seal any holes found around ducts, pipes, wires, windows, and doors that lead into your home.

Inspect all exterior doors and windows, caulk any spaces found around them.

Exterior doors, especially basement doors, should have door sweeps installed on them.

Inspect your home's roof, eaves, roofline, and soffits, looking for holes or other entrances into your home. Make sure all chimneys have properly fitting caps on them.

Place tight-fitting mesh covers over all vents entering into your home.

Trim tree limbs and overgrown bushes and shrubs away from your home that rodents could use to gain easy access into your home.
If rodents do manage to sneak their way into your home, contact the rodent experts at American Pest Solutions. We offer comprehensive rodent removal and structural repair services to eliminate rodents from properties once and for all. These services include a full inspection, the sealing off of pest entry points, and the complete elimination of the infestation from your home. To learn more about getting rodents out and keeping them out of your Hampden home, give us a call today.
Commercial Pest Control In Hampden, MA
Protect your Hampden business, customers, and employees from pests by partnering with the commercial pest control experts at American Pest Solutions. Our specialized commercial pest control services provide industry-leading services to protect your facility and the people you serve from a wide range of pests including bed bugs, pest birds, rodents, termites, ants, roaches, and wildlife. In addition to exceptional commercial pest control services to eliminate pests from your facility and prevent their return, we also offer our commercial customers with the benefits of our exclusive Transparent Accountability program. This exclusive program allows our customers to easily secure online access to pay invoices, view and update account information, view and print statements, schedule service, and view billing and service history. We also offer detailed device inspection with barcode reporting. Give us a call today to start protecting your Hampden business from Massachusetts pests with the help of the dedicated professionals at American Pest Solutions.
How To Spot A Bed Bug Infestation In Hampden, MA
In order to eliminate bed bugs that have hitchhiked their way into your Hampden home, you first need to discover their presence. The best way to discover bed bugs is to have a good understanding of what the signs of a bed bug infestation look like. Bed bugs can be found in any area of a home, but let's face it, bed bugs are called bed bugs for a reason. Therefore one of the first places that bed bug signs typically pop-up is in our sleeping areas. If apple seed-shaped bed bugs are living in your home you will most likely find the signs of their presence (blood spots, dark streaks, or piles of shed insect skins) in and around box springs, mattresses, bed frames, dressers, electrical outlets and cracks around the edges of carpets in bedrooms. If you discover signs of bed bugs in your Hampden home, do not hesitate to call us at American Pest Solutions so we can provide a thorough inspection and, if necessary, our highly effective treatments to completely eliminate bed bugs. If you are concerned about bed bugs in your Hampden home, reach out to us today!