Great Barrington, MA Pest Control
Great Barrington, MA has been listed as one of "The Best Small Towns in America." This quaint New England town offers its residents a great place to live, work, and ski! To protect your Great Barrington home, business, and way of life from the invasive pests that also choose to live in this beautiful part of Massachusetts turn to the pest professionals at American Pest Solutions. American Pest Solutions is a locally owned and operated business that has been in the business of pest control for over 100 years. Our professionals have the local experience needed to handle our area's common pest problems, protecting homes, businesses, and families from the damage and dangers they present. At American Pest Solutions, we are proud to be leaders in the field of pest control by offering our customers the most comprehensive, modern pest control services possible. To learn more about protecting your Great Barrington property from pests with the help of American Pest Solutions, get in touch with us today.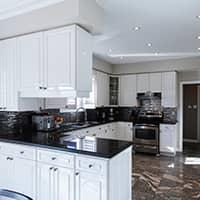 Residential Pest Control In Great Barrington, MA
At American Pest Solutions, we offer effective residential pest control solutions in many different ways including our year-round Pest Guard home pest control program. Our Pest Guard program ensures that your Great Barrington home will become, and stay, free of common household pests all year long. The Pest Guard program includes an initial visit followed by a minimum of 4 visits throughout the next 12 months; an evaluation of your home and treatment of existing pest problems at each visit; termite coverage that monitors your home for termite activity from April thru October; and a 24-hour answering service. In addition to our comprehensive Pest Guard program, we offer a variety of targeted solutions to eliminate and control specific pests. Our targeted pest control services include rodent control and exclusion, bee and wasp eradication and control, wildlife control, and honey bee control and removal. Contact us today to learn more about our home pest control programs and to get started in protecting your biggest investment, your home, from invasive pests!
Why You Need A Professional To Deal With Wildlife In Great Barrington, MA
To get rid of wildlife, which has made themselves at home, in your Great Barrington home or business, American Pest Solutions offers comprehensive wildlife control services. Having a professional take care of any wildlife issues in and around your home is important for your safety, the structural integrity of your home, and to ensure that the infestation is completely resolved. We also prevent future wild animals from choosing your home as their home. To solve wildlife problems we provide the following services:
The removal of wild animals from your home or business in the most humane manner possible.

The completion of exclusion services by repairing entry points.

The pest proofing of other potential entry points that other wild animals could use in the future.
Let American Pest Solution's trained and experienced professionals take care of your property's wildlife problems. To learn more, give us a call.
Commercial Pest Control In Great Barrington, MA
To combat the constant threat of a pest invasion and to keep pests out of your business, long-term, turn to the experts at American Pest Solutions. We provide the rapid response required to eliminate pests from your facility and to keep them from returning. Our commercial pest control services provide our customers with the benefits of efficient, environmentally-friendly pest control solutions which effectively eliminate and control pests in and around your facility. Other benefits to choosing American Pest Solutions for your business's pest control needs include:
Prompt twenty-four-hour service to all of our commercial customers.

Fully licensed, educated technicians who are continually field trained by our staff entomologists.

Transparent Accountability, a trademarked program exclusive to us. It allows our customers secure online access to pay invoices, view and update account information, view and print statements, schedule service, view billing and service history, and a detailed device inspection with bar-coded reporting.
In addition to our general commercial pest control, we also offer targeted solutions for specific pests such as bed bugs, rodents, termites, pest birds, and wildlife. Contact us today to learn more.
Do You Know How To Avoid Bed Bugs In Great Barrington, MA?
Finally, you get a well-deserved night out, and you go to dinner at a nice restaurant and then to the movie you have been dying to see. It's the perfect night! Perfect until you discover that you brought home more than just your leftovers from dinner. You've also brought home bed bugs! That's right, bed bugs can be found in almost any public place, including movie theaters and restaurants, schools, hospitals, hotels, shopping centers, airports, and more. Knowing how to avoid these critters is paramount in helping to avoid an infestation in your Great Barrington home. Ways to help avoid coming into contact with bed bugs, and to prevent them from overtaking your home, include:
Keep personal belongings such as purses, bags, and coats up off of the ground where bed bugs have easy access to them.

Teach your kids to always place their backpacks and coats in their specific cubby or on their individual hook.

Regularly wash outerwear that you and your family wear on a daily basis (hats, coats, sweatshirts, sweaters).

Do not purchase used furniture, mattresses, or rugs for your home.

Inspect new items purchased such as clothing and furniture for signs of bed bugs.

Routinely vacuum your home, including the seams in your family's mattresses and box springs.

Know what bed bugs look like and what the signs of their presence are so that you can get professional help as soon as you spot them in your home.
Give us a call to learn more about bed bugs, including how to quickly eliminate an infestation from your home. Contact American Pest Solutions today.