Effective Pest Management In Farmington, CT
Farmington is a beautiful town located in the Farmington Valley area of Hartford County in central Connecticut. Residents in our area have access to many scenic views, coffee shops, and parks. Many pests also live in Farmington, such as squirrels, spiders, termites, and rodents. With American Pest Solutions, you can trust that you'll receive the most effective and highest-quality pest control treatments available. Our advanced pest control methods are created to meet the needs of your residential or commercial property. If pests are driving you crazy this year, contact American Pest Solutions for year-round pest control options.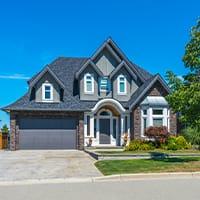 Home Pest Control In Farmington, CT
Keeping your Farmington home pest-free is easy when you have an experienced, hard-working pest technician on the job. At American Pest Solutions, all of our pest technicians are equipped to handle any pest problem. Do you have ants, mice, or roaches living in your home? We have what it takes to get rid of them and implement prevention strategies to ensure they never return. American Pest Solutions makes it easy to protect your Farmington home and family from the potentially dangerous and disease-ridden pests that live in our area. No matter why you need home pest control, we have an effective solution. To learn more about how we keep pests away from residential properties, give us a call.
Commercial Pest Control In Farmington, CT
There's no denying that pests are bad for your Farmington business. From disturbing customers to contaminating products, pests put your business reputation at risk. The only way to make sure your customers remain satisfied and your property stays pest-free is to put into place a comprehensive commercial pest control plan from American Pest Solutions. Our commercial pest control programs are customizable so that you can get the exact treatments and pest management strategies you need. We have the experience and advanced pest control technology required to keep pests away from your Farmington business, customers, and employees. Trust American Pest Solutions with your pest problems, and we will keep pests away from your commercial property year-round.
Here's A Quick Way To Avoid Rodents In Farmington, CT
If you spot one rodent in your Farmington home or business, there's a good chance there are many more nearby. Rodents have a high reproduction rate. Female mice can get pregnant about 5 to 10 times each year and have a litter of between 3 and 14 offspring. Those offspring can begin reproducing about a month after they're born. If you've been doing the math, one rodent can turn into several dozens within a short period. Rodent infestations can lead to damaged wiring, furniture, and property in addition to several health risks.

To keep rodents out of your Farmington home or business, below are a few quick rodent prevention tips you can implement around your property.
Repair any damaged window and door screens.

Place door sweeps on all exterior doorways.

Dispose of garbage regularly and equip your trash bins with tight-fitting lids.

Seal up cracks and crevices around the exterior of your property.

Keep clutter in and around your property to a minimum.

Ensure your attic spaces and wall voids are sealed, well-ventilated, and dry.
When it comes to rodent infestations, a small problem can turn into a big issue if ignored. American Pest Solutions provides rodent control and management services for both residential and commercial properties in Farmington. Avoid the stress and frustration that rodents cause by reaching out to us today.
Now You Can Get Rid Of Bed Bugs With One Click In Farmington, CT
Nobody wants to deal with bed bugs in their Farmington home or business building. These small parasitic insects are difficult to prevent and almost impossible to get rid of without the right solutions. While bed bugs are not known as dangerous pests that transmit harmful diseases, bed bug infestations are still a major problem. In severe, prolonged bed bug infestations, some individuals can even experience symptoms of anemia.

The good news is that you can treat bed bug infestations if you find the right resources. It can be tempting to look for bed bug control tips online. After all, who wouldn't want to find a quick, creative, and affordable way to get rid of bed bugs? Unfortunately, many DIY bed bug control methods aren't effective. Even if you manage to eliminate a few bed bugs, your bed bug problem won't go away until every single bed bug on your property is destroyed. Despite what you might believe, professional bed bug control is often more cost-effective and time-saving than DIY methods of bed bug control. At American Pest Solutions, we understand how frustrating it is to deal with bed bugs, which is why we have developed effective strategies to treat bed bug infestations. Never lose sleep worrying about bed bugs when you can turn to the professionals here at American Pest Solutions.