Enfield, CT Pest Control
Enfield, Connecticut, a town filled with history, offers plenty to do, and each neighborhood in Enfield has its own story and charm. If you live in Enfield and are dealing with any kind of pest infestation (or you would like to prevent them before they happen) American Pest Solutions offers excellent pest control services for residents and businesses in Enfield, year-round. Reach out to us for details about our one-time solutions for pest control, or options for year-round pest control. We are standing by to assist you!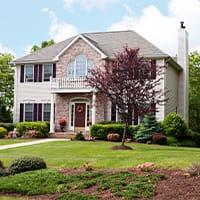 Residential Pest Control In Enfield, CT
Around 45,000 people are living in Enfield. To protect houses and families, it is important to be aware of the pests that exist in Enfield and the solutions for keeping them out of structures. Some common pests that live in Connecticut are:
termites

bed bugs

cockroaches

mosquitoes

ants
Here are some tips for preventing pests from living in your home and yard:
Routine yardwork. Clean your yard and keep your grass and landscaping trimmed. This will take away common hiding places where pests might live.

Decrease moisture. Many pests are attracted to moisture. To prevent pests, avoid having any standing water in your yard, and decrease the amount of water buildup and damage in your yard and house.

Invest in year-round pest control services. American Pest Solutions can conduct routine visits to keep your yard clear of pests, so you can properly enjoy your Enfield home.
3 Things You Can Do To Avoid Rodent Problems In Enfield, CT
Rodents are a common problem for residents in Enfield, especially during the fall months. As the weather begins to drop, many rodents seek shelter and warmth in homes. Rodents can carry many kinds of diseases and bacteria that can be transmitted to humans when they get in your food or scurry over cooking surfaces. They can also cause property damage by chewing on electrical wires, cables, furniture, and more. Here are three ways you can keep them out.
Make it hard for them to come inside! Rodents can crawl through very small spaces, so it's impossible to completely seal your house. However, you can make it harder by sealing cracks or holes in your foundation, and routinely checking the exterior of your home for entry points.

Don't feed the mice! Mice and other rodents love grains and cereals, which they can easily find in most kitchens. If you have cardboard boxes of crackers or bags of cereal, mice can easily break into this food. By getting into your food they maximize the risk of disease. They're also more likely to stick around if they find easy access to other foods.

Avoid giving them places to nest. Once rodents come inside, they make nests. They don't want to be in very populated areas, so they will look for attics, basements, closets, and other storage spaces. To avoid this, keep these areas cleaned and well organized, so there are fewer places for mice to hide.
Commercial Pest Control In Enfield, CT
There are many businesses in Enfield. Pests don't make a distinction between buildings. Your commercial building is just as susceptible to termites, ants, cockroaches, and spiders as any family home. When these pests arrive, they bring bacteria, discomfort, and damage. Don't let pests interrupt your work; let American Pest Solutions create a solution for all your pest problems.
Would You Know How To Identify Bed Bugs In Enfield, CT?
Bed bugs are scary pests since they infiltrate the room that should be safest; the bedroom. You don't need to stay in a dirty hotel to pick up bed bugs. They can be found almost anywhere. Bed bugs can travel in suitcases, in clothing, and on furniture, just to name a few things they can hitchhike on. You could pick up bed bugs from visitors to your house, or from sitting on a bus or a padded restaurant booth. You'll know you have bed bugs in your home if you begin to see black spots on your mattresses or sheets. You may see shed skins, bed bug droppings, or the bugs themselves. You'll also be able to identify bed bugs by their bites. Bed bugs often bite in a line or cluster. They're small, red bites that can itch for several days. The bugs themselves are small, hard, bugs that can be difficult to spot. American Pest Solutions knows how to find them. We can create a custom plan for bed bug extermination. Our treatment is efficient and much more effective than any do-it-yourself method you may have heard of.

No matter what pest you're facing here in Enfield, Connecticut, American Pest Solutions is ready to help. Call us today to talk about the best treatment for your situation. We're here to help!