East Granby, CT Pest Control
East Granby is a natural beauty in Connecticut's Hartford County. We have the Farmington River along the southern border of the town, giving our environment natural moisture and humidity. While this can prove pleasant at times, it's also an ideal climate for pest activity. Pests are drawn to moisture, and that means all of us in East Granby need to be careful of infestation.

Here at American Pest Solutions, our mission is to protect you and your family from unwanted pests. We've been servicing clients in Western Massachusetts and Connecticut for over 100 years, and we're proud to be the oldest family-owned pest control company in the area. Since 1913, our green pest control services have served homeowners and businesses, eliminating pests from their property and keeping them away for good. From a thorough inspection to a customized treatment plan, we provide ongoing protection from a multitude of common area pests. Call us today for a free evaluation.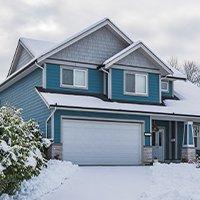 Residential Pest Control In East Granby, CT
If you're looking to protect your home and your loved ones from the horrors of infestation, you've come to the right place. Our residential pest control services provide year-round coverage from a variety of household pests, including:
Complete termite and pest control services

Accurate termite inspections and reports

Rodent control and exclusion

Bird Control

Bee and wasp eradication and control

Wildlife control

Honeybee control and removal

Spider web removal

Prompt escrow services

Saturday service available

24-hour answering service

Quarterly service visits

Real estate services
Our experienced team consists of state-certified and licensed pest control consultants who are ready to come up with a treatment plan just for you. With a board-certified entomologist on staff, we've got the expertise to solve your pest problem, whatever it is.
Commercial Pest Control In East Granby, CT
In order to protect your East Granby business from the detriments of infestation, you need a professional pest control strategy set in place. Here at American Pest Solutions, we offer comprehensive commercial pest control services that provide complete coverage from a long list of common area pests, including ants, bed bugs, carpenter ants, centipedes, mice, millipedes, pest birds, rats, roaches, sowbugs, spiders, termites, wasps, wildlife, and more.

As members of the NPMA (National Pest Management Association), we hold ourselves to an extremely high level of service. We also maintain our Transparent Accountability approach, which is a trademarked program that allows customers to secure online account access. This makes it possible for you to pay invoices, view and update account information, view and print statements, and schedule service visits.
Problems Birds Cause In East Granby, CT
You may not really think of birds as pests, but their ability to infest will certainly change your mind. When birds get into your business, they leave droppings all over the place. This is a problem for a number of reasons.

Firstly, bird feces emit an extremely unpleasant odor that will be alarming to your employees and your customers. Secondly, their droppings contaminate surfaces and food sources, exposing everyone in the area to bacteria and disease.

No matter what aspect of bird infestation you look at, its bad news. Any kind of unsanitary conditions, like the smell and the large-scale contamination, is going to threaten the reputation of your business. It will put you out of business faster than a determined bird in flight.

To protect your property from the harm of bird infestation, you need to contact the professionals at American Pest Solutions. Our team provides extensive bird control services that promise to rid these pests from your property and keep them out for good.
Guide To Avoiding Bed Bugs In East Granby, CT
Bed bug infestation is an absolute nightmare. These nocturnal bloodsuckers hideaway in remote areas of your room all day long and then wait until you're asleep to come out and feed on your blood. Needless to say, you're going to want to do everything in your power to avoid these pests at all costs. Consider the following recommendations:
Eliminate clutter around the home because bed bugs love to hide in the cracks and crevices of your stuff.

Inspect all items for bed bugs before bringing them inside. Be careful with luggage and secondhand clothing and furniture in particular.

Put protective encasements on your mattress and box spring. It keeps new bed bugs from entering and existing bed bugs from exiting.

Steam-clean any upholstery or curtains that bed bugs can easily latch onto.

Wash and dry all linens, bedding, and clothing on high heat. This will kill off any bed bug activity.
American Pest Solutions offers thorough bed bug control services, including K-9 inspection and a customized treatment plan specifically developed to meet your needs. Give us a call today to discuss your bed bug situation and how to protect yourself moving forward.