Deerfield, MA Pest Control
Deerfield, a small historic Massachusetts town, is located in the western portion of the state and is full of historic buildings and charm. To protect the homes, families, and businesses in Deerfield from the many pests that also choose to call this community home, the local professionals at American Pest Solutions offer modern, eco-friendly, and affordable pest control services. Since 1913, American Pest Solutions has been protecting people and properties from local pests such as mice, ants, spiders, beetles, bed bugs, termites, pantry pests, and stinging insects. We take pride in providing our customers industry-leading pest control services in order to completely solve their specific pest problems. To find an effective solution to your residential or commercial pest problem, contact American Pest Solutions today!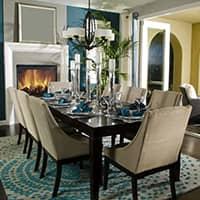 Residential Pest Control In Deerfield, MA
Insects and rodents may be a fact of life, but with the help of the professionals at American Pest Solutions, they don't have to be a fact of your life. At American Pest Solutions, we have the services, experience, and training needed to solve even the toughest of household pest infestations. Through our year-round Pest Guard program, your Deerfield home will become, and stay, free of common household pests. Our highly effective Pest Guard program includes: an initial visit followed by a minimum of 4 visits throughout the next 12 months, an evaluation of your home and treatment of existing pest problems at each visit, termite coverage that monitors your home for termite activity from April thru October, and the benefits of a 24-hour answering service. To learn more about American Pest Solutions and our quality residential pest control solutions, give us a call today and speak with one of our helpful professional pest control experts.
Learn How To Avoid Rodents In Deerfield, MA
Protecting your home and family from rodents begins with rodent proofing your property to prevent rodents from being attracted to it. It is also extremely important to rodent proof your home to stop rodents from being able to find their way inside. Some easy-to-execute rodent prevention tips that yield excellent results include:
Completing a detailed inspection of your home's foundation and exterior walls and sealing any openings that are found.

Filling in holes around ducts, pipes, wires, windows, and doors that lead into your home.

Installing door sweeps on exterior doors, especially basement doors.

Inspecting your home's roof, eaves, roofline, and soffits looking for holes or other entry points into your home.

Making sure that all chimneys have properly fitting caps on them.

Placing tight-fitting mesh covers over all vents entering your home.

Trimming back tree limbs and overgrown bushes and shrubs from your home that rodents could use to gain easy access.

Making sure that exterior garbage cans have tight-fitting or locking lids on them.

Removing bird feeders and/or wild animal feeders from your property.

Picking-up fruits and vegetables that have fallen to the ground in garden areas.
Despite your best efforts to avoid rodents, rodent infestations can still happen. If you find that rodents are living in your home, contact the rodent professionals at American Pest Solutions. We offer comprehensive rodent removal and structural repair services to get rid of rodents from any Massachusetts properties. Our rodent control services include a full inspection, the sealing off of pest entry points, and the complete elimination of the infestation from your home.
Commercial Pest Control In Deerfield, MA
Don't let your business or its reputation be damaged because of pests deciding to move inside to live, breed, and feed. To protect your Deerfield business from dangerous, destructive, and disease-spreading insects and rodents, trust the commercial pest control experts at American Pest Solutions. Our industry-leading services have the ability to protect your facility from a wide range of pests including bed bugs, pest birds, rodents, termites, ants, roaches, and wildlife. In addition to American Pest Solutions being able to provide businesses with effective pest protection, we offer our exclusive Transparent Accountability program to ensure that you are always abreast of what is happening inside your commercial facility. This program allows our customers to easily secure online access in order to pay invoices, view and update account information, view and print statements, schedule service, view billing and service history, and detailed device inspection with barcode reporting. Reach out to us today to learn more about protecting your Deerfield business from the damaging ramification of a pest invasion.
Learn How To Identify Bed Bugs In Deerfield, MA
A person can come into contact with bed bugs any day of the year, but many times bed bugs are picked up and brought back home during traveling. Traveling provides ample opportunities for a person to come into contact with bed bugs at the airport, on an airplane, in a taxi, in a hotel, or at an event center, amusement park, or resort. To protect yourself from bed bugs while traveling, it is important to be able to identify bed bugs and their signs. Adult bed bugs are reddish-brown in color, wingless, and are about the size and shape of an apple seed. Bed bugs hide out in tight cracks and crevices during the day and emerge at night to feed on the blood of people while they sleep. Common bed bug hiding spots include the seams, cracks, or crevices of mattresses, box springs, walls, furniture, and electrical outlets, or under piles of dirty laundry. In their hiding spots you also typically find bed bug signs: spots of blood, dark streaks (excrement), and piles of shed insect skins. If you discover bed bugs or their signs in your home, contact American Pest Solutions immediately to come to your aid and provide the services needed to completely eliminate these blood-feeding pests from your Deerfield, MA property.