Expert Witness Service From American Pest Solutions
January 15, 2016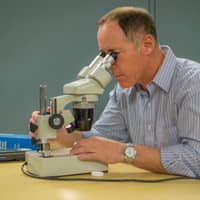 It is a sad truth in America today that integrity is a scarce virtue. I mean, when you go to visit the realtor or the car salesman or you need a lawyer, you expect them to be honest and truthful with you without any spin or doubt whatsoever. Unfortunately, more often than not, that isn't the case. The people you need to deal with may not always straight out lie to you; but they may intentionally leave parts out. Have you noticed this? I sure have! Perhaps your situation is the exact reverse. Perhaps you have been completely honest and truthful and yet you find yourself being accused. No matter which side of the coin you fall on, it is always nice when you have a friend 'in the business' that can come to your aid with expert testimony and plead your cause. Having an
expert witness
in your corner can turn the tide of a disagreement in your favor.
This is certainly true when you are dealing with the field of pests and pest control. Maybe you are building a new home and want to be sure that it is built with the latest technologies available to exclude pests, or you thought your home was built that way only to find out the hard way that you didn't get what you paid for. Perhaps you are trying to design a building for a customer and need to take into consideration the effects pests and wildlife will have on your design; or maybe you purchased that new home only to find that its structural integrity has been compromised by years of termites feasting on it. No matter what your legal pest issue is, you should know that you do have a 'friend in the business'.
Our very own Robert Russell, President of American Pest Solutions, is the guy you want on your side. He is a fourth generation 'Russell' and has been president of the company since 1995. Mr. Russell is a Board Certified Entomologist, a member of the Entomological Society of America, and a certified applicator in Massachusetts and Connecticut for more than 30 years. Mr. Russell has been consulted on a regular basis by attorneys, home builders, architects, homeowners, and real estate professionals to help with pest related legal issues. He is an expert in all phases of wood destroying organisms and their destructive tendencies. He is also considered an expert in real estate disclosure oversights,
bed bug
issues, and more.
No matter what your pest related legal issue is, Robert Russell is the expert witness that you want on your side. His specialty is structural pest management including issues with wood destroying insects,
rodents
,
roaches
,
ants
, bed bugs,
flies
, and
stinging insects
. If you are dealing with a legal issue involving pests, give us a
call
to see how Mr. Russell can help.