All The Ways Bed Bugs Get Into Springfield Homes
February 23, 2021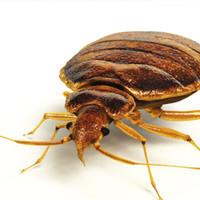 In: Bed Bugs | Residential Pest Control
You wash your sheets, you vacuum the carpet, you do everything you can to lead a clean and tidy lifestyle. So, why are you waking up with itchy bites on your arms and face? Unfortunately, you can be the cleanest person in the world and still get bed bugs in your home.
Bed bugs aren't just found in filthy motels and shady apartment buildings. Anyone can get bed bugs, but you don't have to. Knowing how to avoid bringing them home can make all the difference.
To protect you and your loved ones from infestation, you should know how bed bugs get into Springfield homes.
How Bed Bugs Get Into Your Home
Bed bugs don't just magically develop in your home when it becomes dirty. These small parasitic insects will either hitchhike their way in or will travel short distances from nearby infested areas. To avoid picking up bed bugs, there are some hot spots you should avoid:
Hotels and motels sometimes have bed bugs. When traveling, try to hang your bags on coat hooks or in closets instead of keeping them on the floor. Wash all of your clothes when you return home, even the clothing you didn't wear. If you brought a pet with you, be sure to give them a thorough grooming to check for bed bugs.

If you use a laundromat to wash your clothes, there's a chance other people are bringing bed bug-infested laundry with them. Keep your distance from other patrons as much as possible and use the hottest setting on washers and dryers to kill off any bed bugs.

Buses and trains can be hotspots for bed bugs. Upholstery on public transportation can easily hide the tiny parasites. Try to keep your bags and belongings away from upholstered seats and stand if possible.

Public libraries can sometimes harbor bed bugs. If you check out a book, inspect it for red spots, sheddings, or tiny eggs. Believe it or not, bed bugs can easily hide out in hardcover books.
As with other pests like rats and cockroaches, any area with lots of human activity can be a breeding ground for bed bugs. But there are other ways you can bring bed bugs home.
Secondhand Items And Bed Bugs
Have ever you picked up a piece of furniture that was left out on the sidewalk? Bought some used appliances from a friend or neighbor? You could be bringing a bed bug infestation home with secondhand items.
Whenever you bring home used furniture or appliances, you should conduct a thorough inspection. As a rule, try to avoid any secondhand items that are upholstered, as fabric is especially appealing to bed bugs. A bed bug can live for up five months without food and could be eagerly waiting for their next meal in that used armchair.
When bringing secondhand furniture and appliances home, there are a few things you should do:
Check for signs of life. Place your secondhand item over a tarp or sold color sheet and shake it out as much as possible. Live bed bugs should fall out if present, along with sheddings and eggs.

Skim the edges of upholstered furniture with a credit card or other thin, flat object. The seams of cushions are a favorite place for bed bugs to hide.

Use a flashlight to inspect dark areas like the underside of furniture. Bed bugs prefer dark environments and might be hiding out where light cannot reach them.
Bed bugs are a nuisance that can rob you of the sleep you need. The truth is, they can be difficult to prevent. If you are experiencing a bed bug infestation, get the help you need from American Pest Solutions. Our professional technicians will eliminate your bed bug problem and protect your home from future infestations.
If you're experiencing a bed bug infestation in your Springfield home, get in touch with us today.