Berlin, CT Pest Control
Berlin is a residential and industrial town located in Hartford County. Although our area is filled with many wonderful people and communities, there are also many pests that live here. You can keep pests away from your Berlin property year-round when you partner with American Pest Solutions. Whether you need ongoing services, in-depth identification, or prevention measures for your residential or commercial property, we have it all. With our licensed pest technicians on the job, you can trust that your Berlin property is protected from a wide variety of common Connecticut pests. If a pest-free future is what you're looking for, American Pest Solutions has the pest control services you need. Reach out to us today and avoid the stress of pests.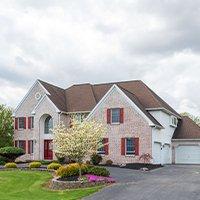 Home Pest Control In Berlin, CT
At one point or another, every Berlin homeowner faces the threat of a pest infestation. While it's commonly believed that clean homes don't face the same pest control issues, this myth couldn't be further from the truth. Even clean, uncluttered, and well-kept properties deal with pest invasions. If you're looking for a way to ensure that pests such as mice, wasps, spiders, millipedes, and carpenter ants won't invade your Berlin home, the pest experts here at American Pest Solutions can help. We provide customizable service plans to fit every specific need. No matter what pest is pestering you, American Pest Solutions has what it takes to keep your Berlin property pest-free. Our PestGuard programs are designed to protect your home from a multitude of pest problems year-round. Trust American Pest Solutions with the protection of your Berlin home by reaching out to us today.
Commercial Pest Control In Berlin, CT
American Pest Solutions has served the communities of Hartford County, Connecticut for over 100 years. We are always striving to improve our services to better fit the needs of our business partners. When it comes to pest control, you only want the best. And there's no one better than American Pest Solutions. Pests are capable of ruining your business reputation, destroying your products, and creating a loss of revenue. The most effective and long-lasting way to keep pests away from your Berlin establishment is with commercial pest control services from American Pest Solutions. Our licensed pest technicians have the certifications and experience needed to control any pest problem, including bed bugs, rodents, termites, ants, roaches, and many more. For commercial pest control services you can count on, contact the pest professionals at American Pest Solutions.
What Everybody In Berlin, CT Should Know About Ticks
Ticks are interesting pests that can cause a lot of problems when they infest your Berlin property. These small, blood-feeding pests are recognized for the diseases they can spread. There are about 200 species of ticks in the United States, though the most well-known species are American dog ticks, brown dog ticks, black-legged ticks (also known as deer ticks), and lone star ticks. Ticks are not pests you want to find on your Berlin property.
Ticks don't jump or fly. Instead, they rest on shrubs, grasses, and other foliage with their legs outstretched. When warm-blooded animals walk past, they climb on and start feeding.

Ticks have more in common with spiders and scorpions than they do with insects.

Not all ticks carry diseases, and not all infected ticks will transmit diseases when they bite you.

Some of the diseases ticks can transmit to humans include ehrlichiosis, Lyme disease, babesiosis, and Colorado tick fever.
Keep ticks away from your Berlin property by giving American Pest Solutions a call today. We're happy to provide you with a complete and effective solution to your pest problems.
How To Avoid Termite Damage: Berlin, CT Homeowners Edition
Did you know that termites are one of the most destructive pests on the planet? Termites cost United States property owners over 5 billion dollars annually. While termites are not a direct threat to you or your health, they are a major threat to the structural integrity of your Berlin home or business building. Here in Connecticut, we deal with eastern subterranean termites, which live in the soil rather than the structure of your property. These termites work nonstop to carve tunnels into your building and carry back cellulose to feed their colonies. To avoid termite damage in your Berlin home or business, consider these termite prevention tips:
Repair leaking faucets, pipes, A/C units, and drains.

Inspect the foundation and exterior walls of your property for signs of mud tubes, which termites use to avoid drying out in the sun.

Try to maintain a 2-foot gap between soil and wooden portions of your property.

Make sure your gutters are directing water away from your building.

Eliminate moisture from around your home or business.

Reach out for professional termite control.
At American Pest Solutions, we provide liquid termiticide treatments in addition to monitoring and bait systems. We will work with you to find a solution that fits the needs of your specific termite problem. With American Pest Solutions, you can keep your Berlin property protected from termites all year long.