Avon, CT Pest Control
Pests are a common problem for many Avon home and business owners. Not only do pests threaten your health and safety, but some can inflict serious damage to your property. The best way to keep your Avon residential or commercial property protected from the nuisances and dangers that pests cause is with professional pest control services from American Pest Solutions. We make it our goal to provide advanced, high-quality, and effective pest control services for the residents in the Hartford County area. Whether you need home pest control or commercial pest management, our licensed pest technicians are ready to help. Contact us today to schedule your initial inspection.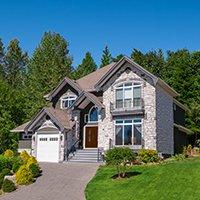 Home Pest Control In Avon, CT
Keeping your Avon home free of destructive and disease-spreading pests is easy when you have help from the certified pest experts here at American Pest Solutions. Without effective home pest control services protecting your Avon home, pests have time to reproduce and cause more problems for you and your family. Thankfully, you can avoid the stress of pests when you reach out to American Pest Solutions. We have been committed to providing excellent home pest control services since 1913 and have the tools and knowledge needed to handle any pest problems you might be facing. If you're ready to experience a pest-free home, give us a call today. At American Pest Solutions, protecting your Avon home from pests is at the top of our priority list.
Commercial Pest Control In Avon, CT
What's the quickest way to lose customers and create a negative reputation for your business? Having a pest infestation discovered within your facility. Don't let all the hard work you put into making your Avon business successful go to waste. Instead, turn to American Pest Solutions for complete commercial pest control services that will eliminate and prevent pest problems. Our commercial pest control programs are tailored to meet the unique needs of your property and your budget. Rodents, cockroaches, and termites don't stand a chance against our technologically advanced commercial pest control methods. American Pest Solutions can manage pest problems in your Avon business by implementing these three things:
A thorough inspection of your business property to identify pest threats and how they're invading.

The application of appropriate treatments to eliminate current pest problems.

Putting preventative measures in place to avoid future pest infestations.
No matter what industry your business is in, you need professional commercial pest control services to ensure your Avon business remains pest-free. Reach out to American Pest Solutions today to learn more about how our commercial pest services can benefit your business.
3 Signs You May Have A Wildlife Problem In Avon, CT
There are many reasons why wildlife pests might want to invade your Avon home or business property. However, most wildlife pests invade for three things: food, water, and shelter. If your Avon property isn't protected with professional pest control services, pests such as squirrels, raccoons, and skunks will have no problem making your home or business their own. Wildlife pests are generally bigger than other pests and are much more noticeable when they invade. Here are three signs that you might have a wildlife problem on your hands:
Nests - When wildlife pests invade, they often create nests to make themselves at home. Evidence of these nests includes shredded paper, torn insulation, pieces of clothing, and other soft materials.

Sounds of movement - It's important to pay attention if your property starts experiencing odd noises at random moments. Rustling, knocking sounds, squeaks, and other noises often indicate pest activity on a property.

Droppings - Wildlife pests are not always the cleanest creatures and have no problem leaving urine and feces lying around in your attic. You may notice an unpleasant smell in your home or business before you notice the droppings.
Keep your Avon residential or commercial property wildlife-free all year long by reaching out to American Pest Solutions. We will remove wildlife pests from your property and return them to nature, where they belong.
Little-Known Ways To Avoid Bed Bugs In Avon, CT
Bed bugs are irritating pests that feed on human blood and travel by hitchhiking their way from point A to point B. Although bed bugs aren't dangerous, they are extremely difficult to get rid of and are known to cause anemia in prolonged or severe cases of infestation. Simply put, you don't want bed bugs in your Avon home or business building. To avoid bringing these tiny hitchhiking pests to your property, consider the following bed bug prevention tips:
Check used or second-hand furniture for signs of bed bugs.

Reduce the clutter in your home to avoid providing hiding places for bed bugs.

Vacuum your property regularly.

Keep your belongings and luggage up off the ground when you travel through public spaces.

Store your clothing in vacuum-sealed bags while traveling.
Bed bugs are tricky pests that can invade even if you're being diligent to keep them out. The best way to keep your bed bug infestation from spreading is with professional bed bug control from American Pest Solutions. Contact us today to learn more about our bed bug control and treatment options.