Agawam, MA Pest Control
Agawam is a Massachusetts town that has a little bit of something for everyone, a state park, golf courses, bike paths, farms, historic properties, inviting residential neighborhoods, and a thriving village center are just some of the amenities this town offers its residents. American Pest Solutions, a local Massachusetts pest control company, also has something for everyone. Tailored pest control services that can keep any Agawam home or business free of pests! We are a local company that knows how to meet the needs of our local customers. Find out today how our 100 years of experience can benefit you and your Agawam property. We offer residential pest control services, commercial pest control services, bed bug control, carpet beetle control and more. American Pest Solutions has what any Massachusetts home or business owner needs to maintain a pest free property!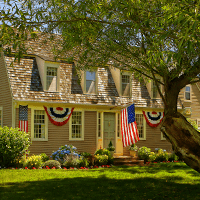 Residential Pest Control Services In Agawam, MA
Pests like insects and rodents are found outside living all around us, they are found in the soil, in the grass, in trees, under mulch in our gardens, in woodpiles, under piles of leaves, they are everywhere! So it is to be expected that at one time or another one or more of these crafty critters are going to make their way into your Agawam home. How quickly you react to their presence will determine the amount of damages that they can cause and how soon they are eliminated! At American Pest Solutions, we believe the best solution to any pest problem is implementing our Pest Guard home pest control program. This program provides the year-round protection that is needed to protect your home and family from the common household pests that live all around us. Our Pest Guard home pest control program includes:
An initial visit that is followed by a minimum of 4 visits throughout the next 12 months

An evaluation of your home and treatment of existing pest problems at each visit

Termite coverage that monitors your home for termite activity from April thru October

A 24-hour answering service
To learn more about our comprehensive Pest Guard program or our targeted solutions to controlling and/or eliminating specific pests including rodents, bees, wasps, wildlife and honey bees, give us a call today!
What Do Bed Bugs Look Like In Agawam, MA
The important thing to know about bed bugs is that an infestation can occur in any home or business; bed bugs only care about one thing when invading a property, and that is that humans are available to feed on. Bed bugs don't care how big your home is, they don't care if your home is dusty, immaculate, cluttered, or void of any knick-knacks. Bed bugs have the potential to invade any structure, because of this, it is important to have a good understanding of what bed bugs look like so that if they ever do invade your Agawam property you can spot them quickly and you can get the professional help you need to eliminate them sooner rather than later. Before a blood meal adult bed bugs are reddish-brown in color, have six legs, are about 1/4 inch in length, they have a flat oval shape, appearing very similar to an apple-seed with legs. After feeding bed bugs will turn almost purple in color and become more swollen and elongated in appearance. The most common places that you will spot adult bed bugs hiding in your Agawam property include:
In the cracks and crevices of mattresses and box springs

In the seams of upholstered furniture

In the cracks found in walls and wooden furniture

Behind pictures, outlets, and clocks

Behind baseboards and in the cracks of floors
To rid your home of invading bed bugs, the professionals at American Pest Solutions can provide accurate inspections and highly effective treatments. Get in touch with us today to learn more about bed bugs and our treatment options!
Commercial Pest Control Services In Agawam, MA
Pests that commonly invade and cause trouble inside of commercial facilities include bed bugs, pest birds, rodents, termites, ants, roaches, and wildlife. The good news is that all these pests can quickly be eliminated from your property and be prevented from returning through American Pest Solution's commercial pest control services. Our dedicated, fully licensed, educated and highly trained professionals can rid your facility of common pests through our highly effective and environmentally friendly treatments. We provide twenty-four-hour service for all of our commercial customers and access to our trademarked Transparent Accountability program. Our Transparent Accountability program allows customers secure online access to manage their accounts. Contact us today and partner with American Pest Solutions to control pests in and around your Agawam, Massachusetts commercial property!
Why Do I Have Carpet Beetles In My Agawam, MA Home?
Carpet beetles are a type of destructive pest. Their larvae feed on and damage animal products like wool, fur, silk, pet hair, animal skins, and feathers. They also invade and feed on pantry items like dried rice products, flour, and cereals. Damages that carpet beetle larvae can create include making holes in curtains, linens, clothing, silk plants, carpets, and contaminating food sources. The larvae's bristled bodies may also cause a skin reaction to occur in some people if they come into contact with them. Carpet beetles, like many other pests, enter into homes from the outside. While it is the larvae that cause most of the damage inside, it is the adult that does the entering into homes and other structures. They enter through small cracks and crevices in exterior walls and through the spaces found around windows and doors. They will also travel into your home through gaps where electrical lines and other utilities that are entering into your home. At American Pest Solutions, we can eliminate and control carpet beetles through our effective and affordable year-round pest control service. Contact us today to learn how we can help you to get rid of these damaging pests from your Agawam property.