Do You Need An Expert Witness For A Pest Control Case?
November 4, 2016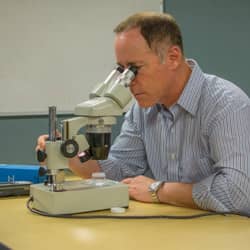 In: Expert Witness
When a crime is committed, it is sometimes necessary for a lawyer to call an expert witness to the stands, someone who is knowledgeable regarding the science involved in the case. But, it isn't only important to be knowledgeable, the witness has to be credible as well. A judge isn't going to sentence someone to prison for 30 years if the science of the forensics doesn't stand up in court. And, a judge won't rule for $100 million in favor of a victim who has been taken advantage of by the negligence of a large company whose product made them sick if that product can't be proven, beyond a shadow of a doubt, to be toxic. That is why it is important to get an expert witness the court will trust, one whose education, experience, and reputation is beyond contestation. If you have a case that involves a pest control issue, you can trust American Pest Solutions to give you a credible testimony that will hold up in court and, hopefully, win your case.
In Massachusetts and Connecticut, there are few who can give as credible a testimony regarding pest control as Robert Russell. He is a leader in his field of study with 60 years membership with the Better Business Bureau of Central New England. He has 30 years as a certified applicator in Massachusetts and Connecticut, and has been a Board Certified Entomologist since 2003, with experience inspecting over 10,000 structures for multiple pest issues. He is also a member of the Entomological Society of America and holds a seat on the Nation Pest Management Association Technical Committee.
Beyond these credentials, Robert Russell has an established reputation. As President of American Pest Solutions since 1995, a company with over 100 years of experience controlling pests in Massachusetts and Connecticut, he has helped to shape the company into a QualityPro Certified pest company that holds to the highest operational standards and employee certifications set forth by national committees.
Robert Russell is called on regularly by homeowners, real estate professionals, home builders, and attorneys to give advice regarding legal issues that arise from wood-destroying organisms and their behavior toward man-made structures, real estate disclosure oversights, bed bug legalities, and other pest-related legal issues. If you have a case involving pest control, and you need an expert witness with over 30 years of experience and the highest level of credentials, you can contact Robert Russell at 888-324-7025.